Hello. I'm Masahiko Kusagaya, a craftsman and representative.

The "Joint POP UP Ordering event event", which was announced in the previous e -mail magazine, is finally this weekend.

Brooklyn Museum's first outdoor project. We will introduce two development stories from a few points.

I know you are busy, but I would be grateful if you could read it.
---

[Shift consciousness to diversity in the times]


I focused on the concept of lifestyle that the founder has raised again by focusing on these two points, "where to change" and "where it does not change."

In my daily life, I relax in the living room, cook, sometimes go to camping, spend time in nature, and sometimes eat with my family and friends. When I focused on one frame of everyday life, I felt that I wanted a borderless item in the Brooklyn Museum items, which I had ever seen as part of fashion.

As a result of reconsidering such emotions, the place to change is "a borderless yet diversity product".

The place that I didn't change was to reach the conclusion, "I want to keep sticking to functionality, texture, and details while having an ivy taste."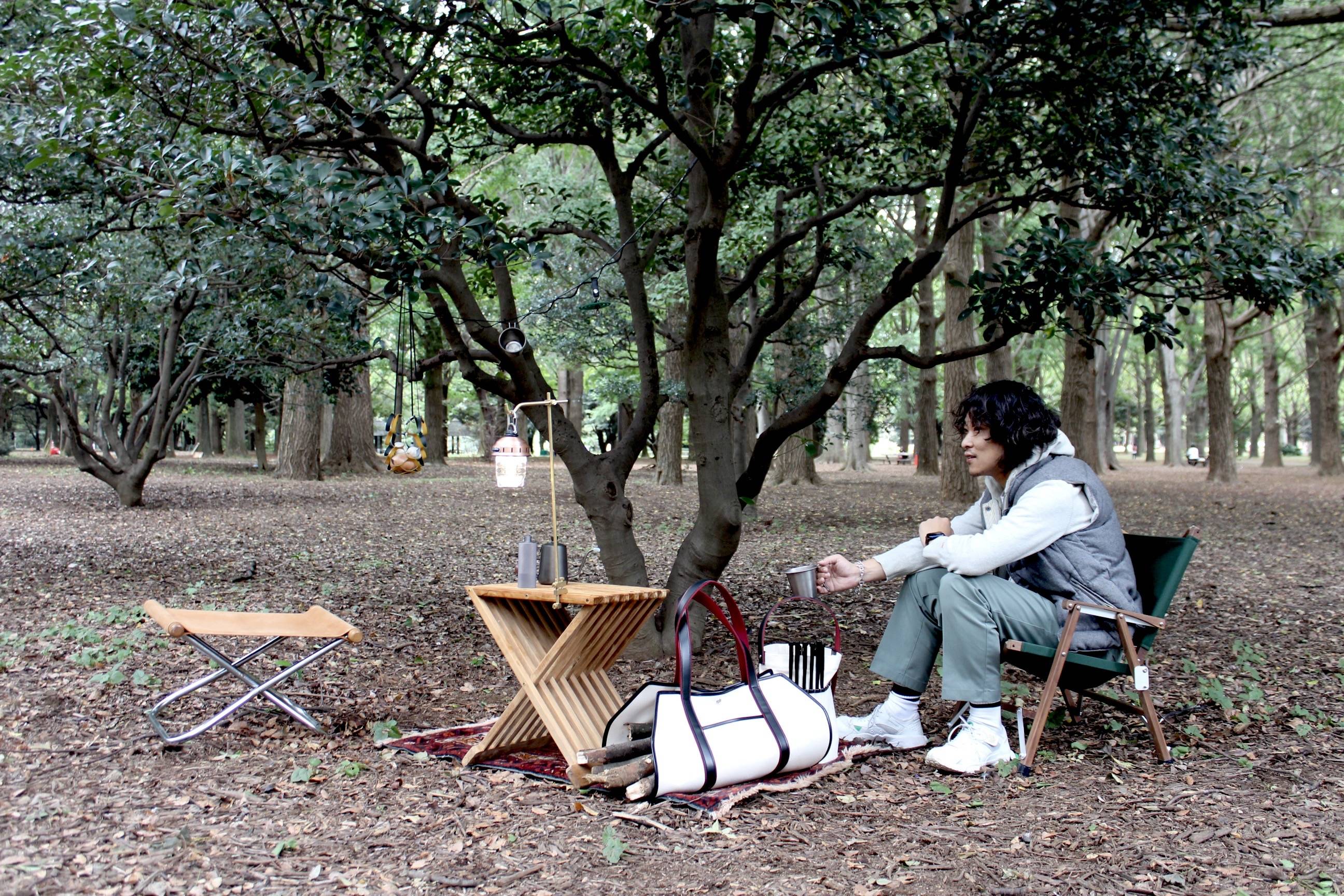 [Sophisticated products are camps and living rooms]


We have sublimated from the interpretation of fashion -based fashion, which began in the 1950s from the time of our founding, to an item that matched the modern lifestyle, and proposed various products.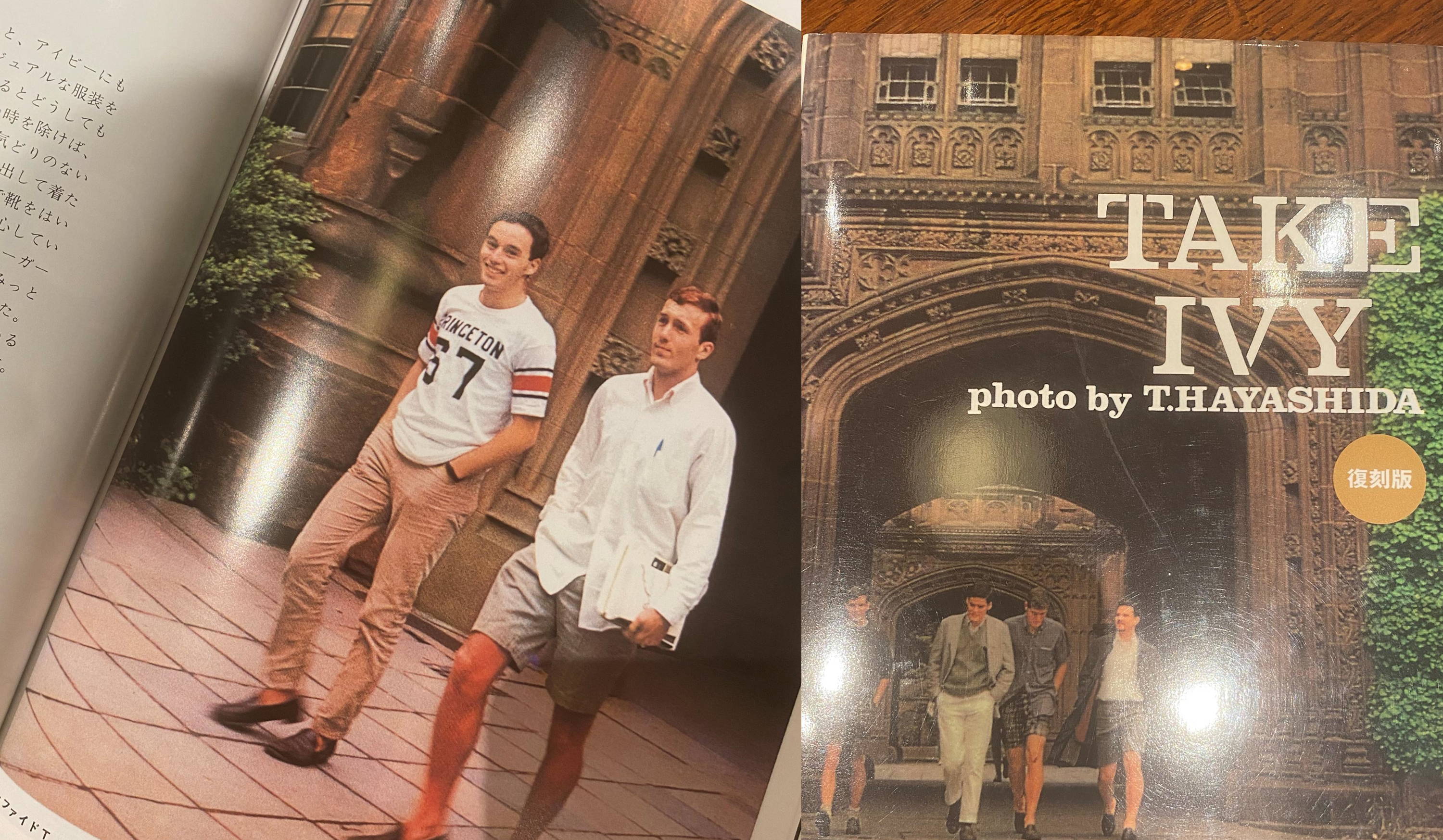 "TAKE IVY", which contains iconic from the 1950s in real time, is still legally handed down in the context of fashion.

Playfulness to enjoy high -quality and orthodox eyebrows, intellectual Yumore sense, sometimes very challenging, and have a stance that does not shake as your own style. These ideas are what we have most important not only for fashion but also as a lifestyle.

And I would like to deliver the products to be released in a style that fits in modern times as a new IVY that we have experienced in these philosophical parts.

By sublimating the universal of urban ivy cocks into products that emphasize rationality and functional aspects of outdoors, it can be used as a tool to enjoy in nature, and it can be used for everyday life, fusion of playfulness. 。

Whether in the city or outdoors, people who use it in a visual and functional aspect without any discomfort are free to come up with and stir new creations.
And tough and wild products that have durable in any situation have been realized by using craftsmanship.

The leather used for this product is a sustainable leather created that returns to the soil developed independently. It is hard to scratch while making a slightly matte finish so that you can create a calm and elegant look.
I would be glad if you could see the satisfactory leather query.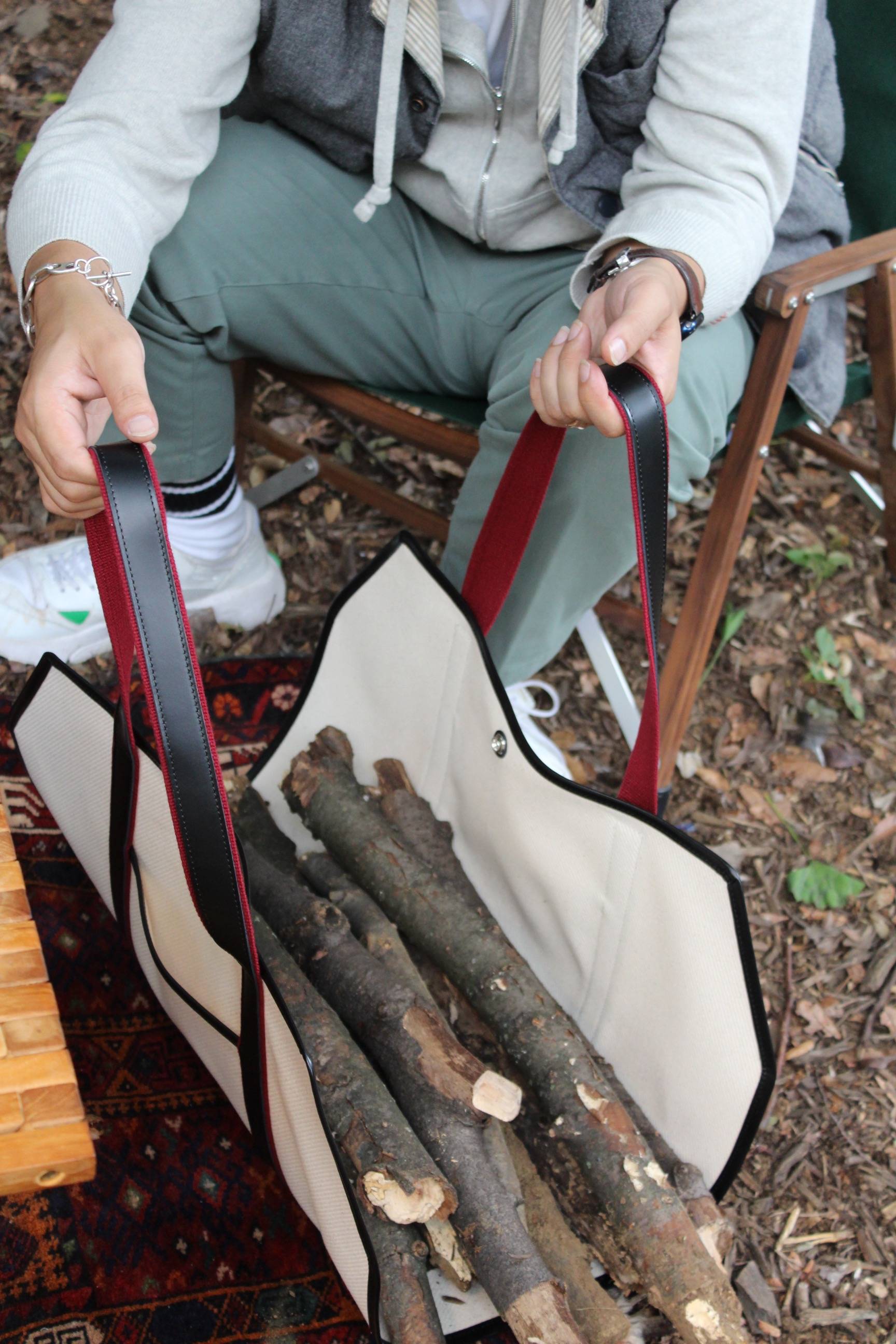 A design that can be wrapped in anything like a furoshiki.
When it comes to my own experience, when carrying camping tools from a car, I felt that bags with so -called sides were limited to things to put in. So, sometimes a firewood bag, sometimes a folding chair, or a bag that carries camping tools, and if you arrange the good part of the furoshiki, they will come true.

In everyday use, when I went to the gym, I used a yoga mat holder, but sometimes I couldn't put it in the holder.
This bag can be rounded or folded.

When visiting a friend's house, when you want to bring souvenir cakes and a bouquet with a little volume, you always look for paper bags that match that size, but you can't find anything else. From that experience, this bag can also relieve that stress.
After that, it is a bag that hangs on the headrest of the car and puts it in the car. It is a product that takes diversity in accordance with the lifestyle and situation of the user.

The canvas area is Fuji Kimme.
Fujin Kinme is a Japanese canvas brand that has been working on tradition since its establishment in 1948 since its establishment in 1948.
While valuing the JAPAN quality, the quality is that the textiles that are carefully selected not only in Japan but also from all over the world are produced as "MADE by Fujin Kinme".
Even if you treat it a little rough, it has a toughness that the aging is oozing out of each lifestyle.
Fuji Gold Ume and Sustainable Leather, two JAPAN quality.
A product with tough tags was born.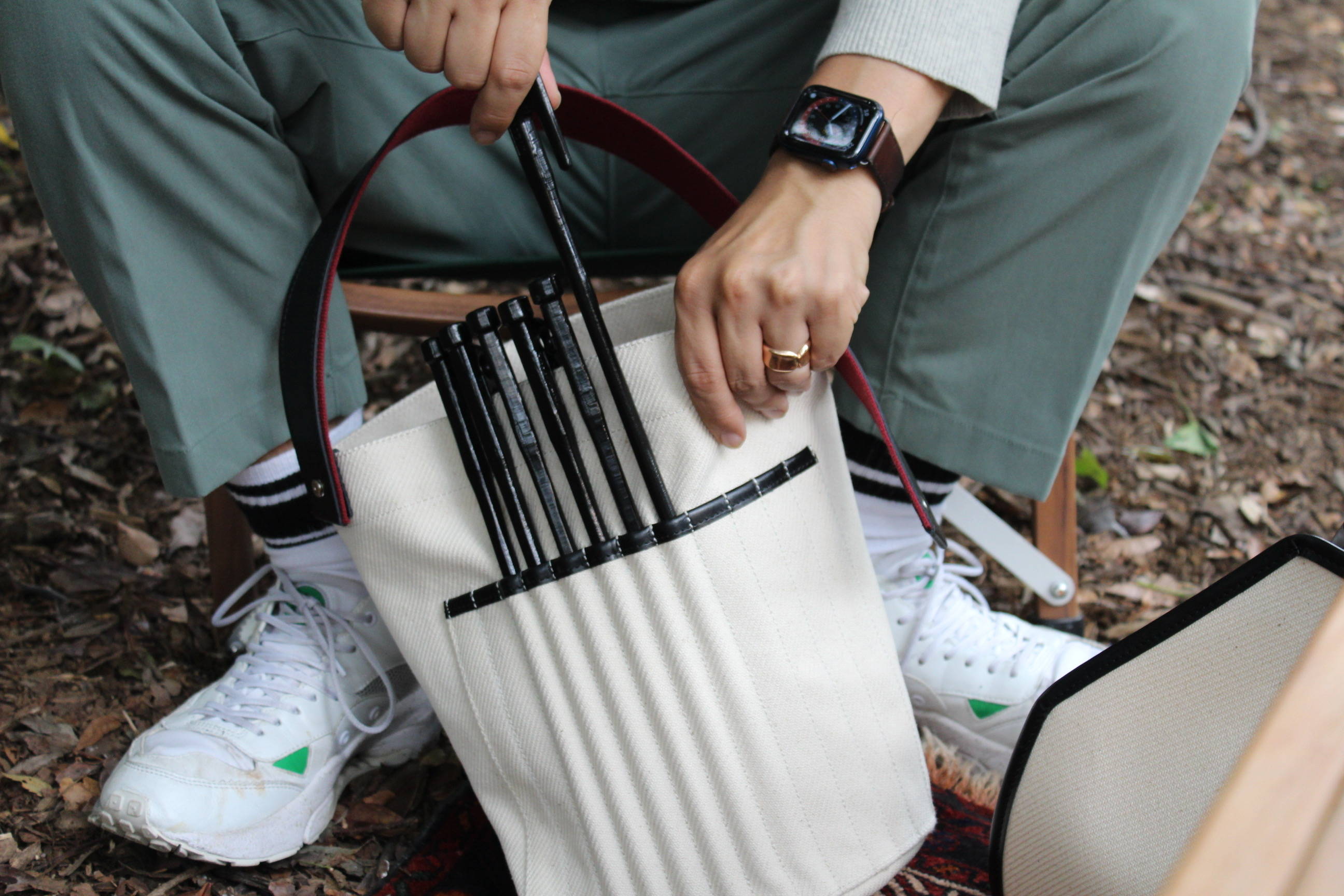 From the experience of losing the pegs, a peg storage pocket. The soil at the tip of the pegs is made so that it comes out from the bottom.
You may say that each one is one, but is it romantic for a man who enjoys hobbies? ! Is it like that?
Inside, camping tools and BBQ ingredients. For the time being, you can put anything in a large frontage specification and pack your favorite gear.
The rest is used as a simple trash can.

The handle can be adjusted to two steps length. We also considered functional aspects that can be a shoulder. The shoulder adjustment is made with a driver or a 10 -yen coin. I had a play that I wish I could afford to enjoy the effort.

In addition, the handle part is movable, and has been devised so that it can be defeated on the side. By not seeing the handle, it is designed to become a product with a high degree of freedom, as well as a living room.
When I was making a sample, a female customer who came to the main store said, "I want to put a knitting rod in the peg and make it a knitting bag!"
It would be diverse and interesting if each person could use it as a bag to enjoy hobbies.
"I'm excited to imagine" such an attractive bag has been completed.

[Clever everyday life becomes richer. ]


In the future, we will continue to work only on the items we have experienced as "I wanted this".
I want to live a way of life surrounded by "this is good." Instead of "this is fine." I want to be a craftsman for those people. I want to cherish it because we were born in an era where things were overflowing.

There is a dense context, and I would like to do it without blurring with people who sympathize with people who sympathize with people who are sympathetic so that they will continue to be a brand that can deliver a rich experience that can enjoy it.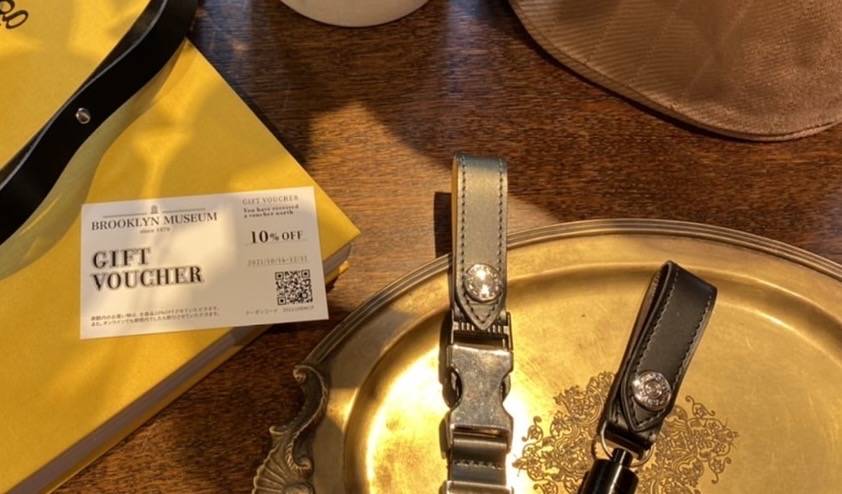 We will receive a 10 % off ticket to the first 100 people. (Can be used from 2021/10/16 to December 31 at Aoyama Main Store and online shop)

10.16SAT-10.17SUN joint POP UP event
《BROOKLYNMUSEUM × IKKAYA × TAKES. × OKUMURA ​​PARLOR》
Holding time 11: 00 ~ 19: 00
(IKKAYA bouquet, takes. Cut -sew, OKUMURA ​​PARLOR tacos will end as soon as it is gone.)

We look forward to your visit.