10.16sat-10.17sun Joint Pop Up Event held

 

Good afternoon.Yoshihiko Kusagaya, a craftsman and leader.This time, we were going to launch the outdoor product.

 

 

Ivitaist's love for the founder.It will be the 42nd year anniversary of the birth of a number of products that have been inspired by inspiire.

Twenty years ago, my father and I will tell you the end of a disposable era. This is the era of the SDGs from the era of trial and error in the development of the sastenablelaiser.

I feel the importance of interacting with nature, and now I'm going to benefit from the sustainability lather and to the outdoors product of the "Autoboist".

I will challenge a new line as a craftsman.

 

[Shift of consciousness to the diversity of the times]


We tried to focus on the concept of life style, which the founder had set up, as a "turning point" and "not change" and focus on the two.
In my day-to-day life, I will be relaunted in the living room, cook food, sometimes spend time in the camps, or sometimes with my family and friends.When I focused on every day of my daily life, I felt that I wanted a boring item in the Brooklyn Museum items that I had seen as part of the fashion.
So, what we're going to do is we're going to have a variety of products in the Borderless system,
If you don't change your mind, you're not going to change your mind, "he said." It's an eye-teeist, but it's about functionality, texture and diti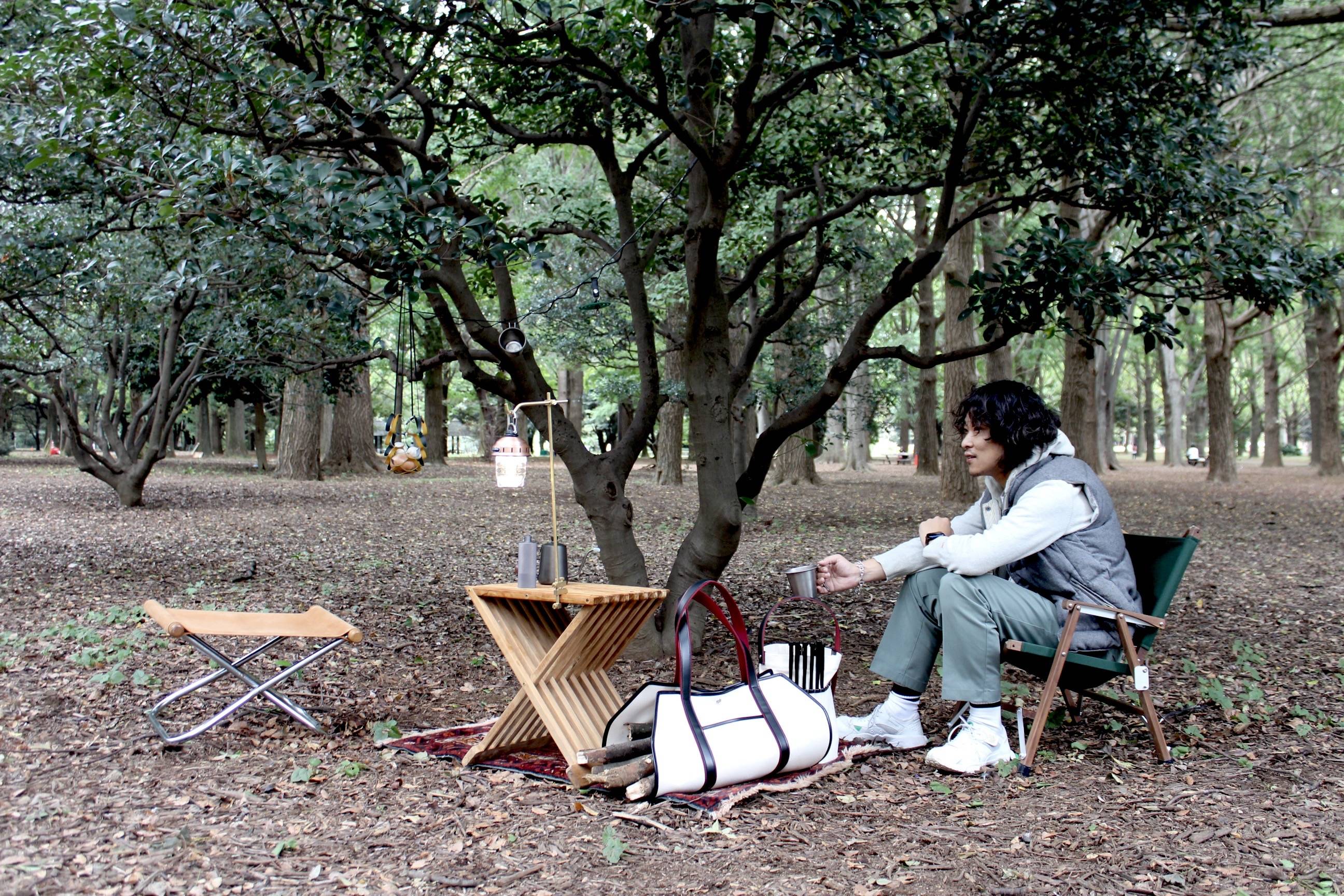 "Refined products are camping or living in the living room."


We're not more than start-ups.1950From the interpretation of fashion based on Ibiolk, which started in the age of the year, we have promoted various products by going up to the items that fit modern life styles.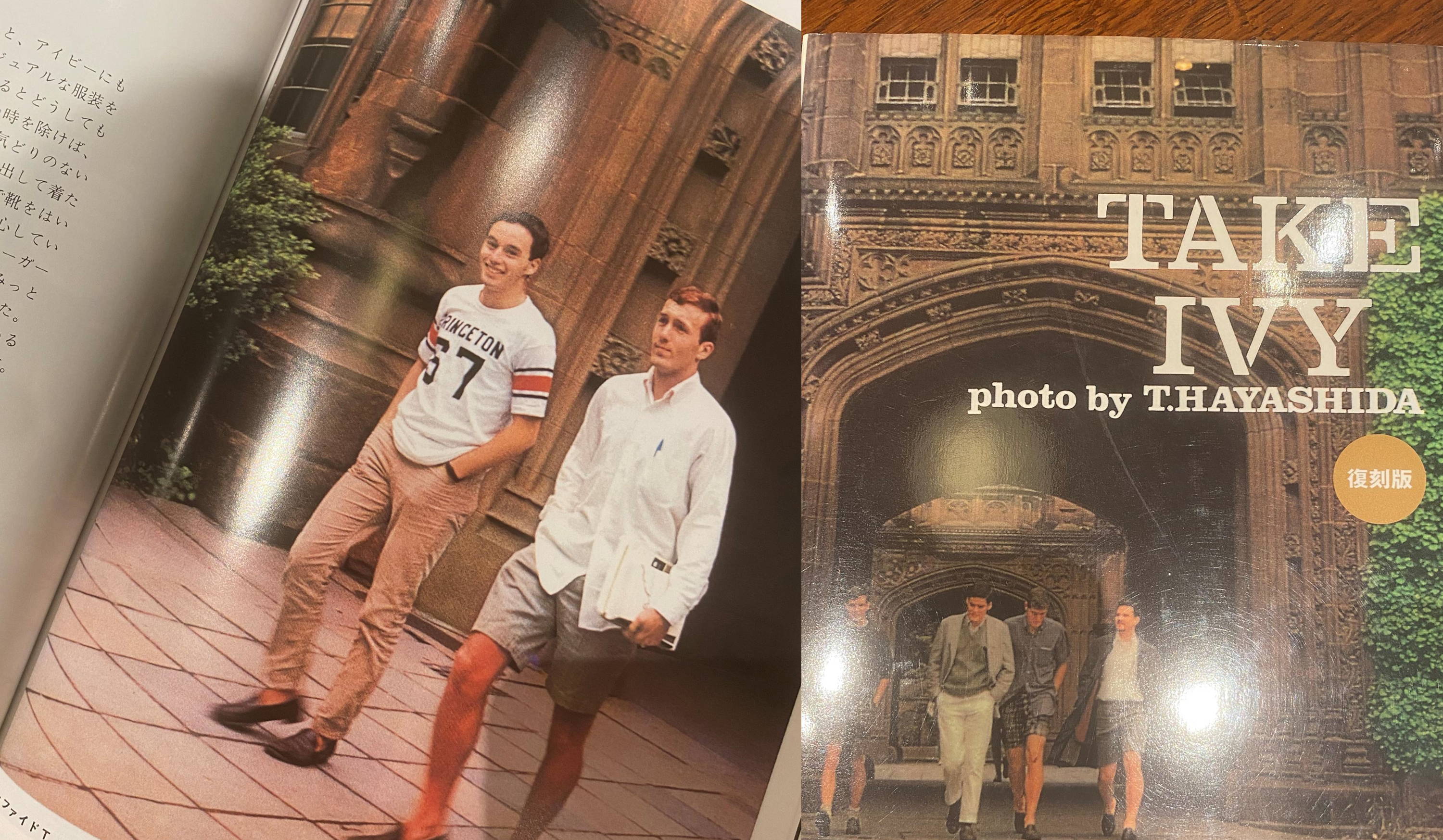 "TAKE IVY" recorded in real time in the 1950s is still a photographic collection of legendary words in the context of fashion.
It is a playful, intelligent sense of humor and sometimes a very challenging stance to enjoy a superior, orthodox Ibiolk, and a stance that is not shaky as a style of his own.This is not only a context of fashion, but also a lifestyle that we have most cherued.The most important thing is that we have to do this.
And we want to deliver these products in a modern, contemporary style as the new philosophical part and the new "NEW IVY" that we've experienced.
The universality of urban ibiolk can be used as a tool for fun in nature, by being promoted to a product that places emphasis on the rationality and functional aspects of outdoor activities, and it can be used in everyday life, and the playfulness will be fused.
On the outdoors or outdoor, people who use the visual and functional aspects of the visual and functional aspects are free to think and scratchup new recreation.
And in any situation, a wild product with a durable and durable taff, was achieved by using craftsmanship techniques.
The reza used for this product is a recreation of the sastenable laser that is returned to the ground that has independently developed it.
It was a little bit of a muddled getaway for the calm expression to be fostered, and Kids were hard to find.
I've finished my satisfaction with a satisfactory lethal quality.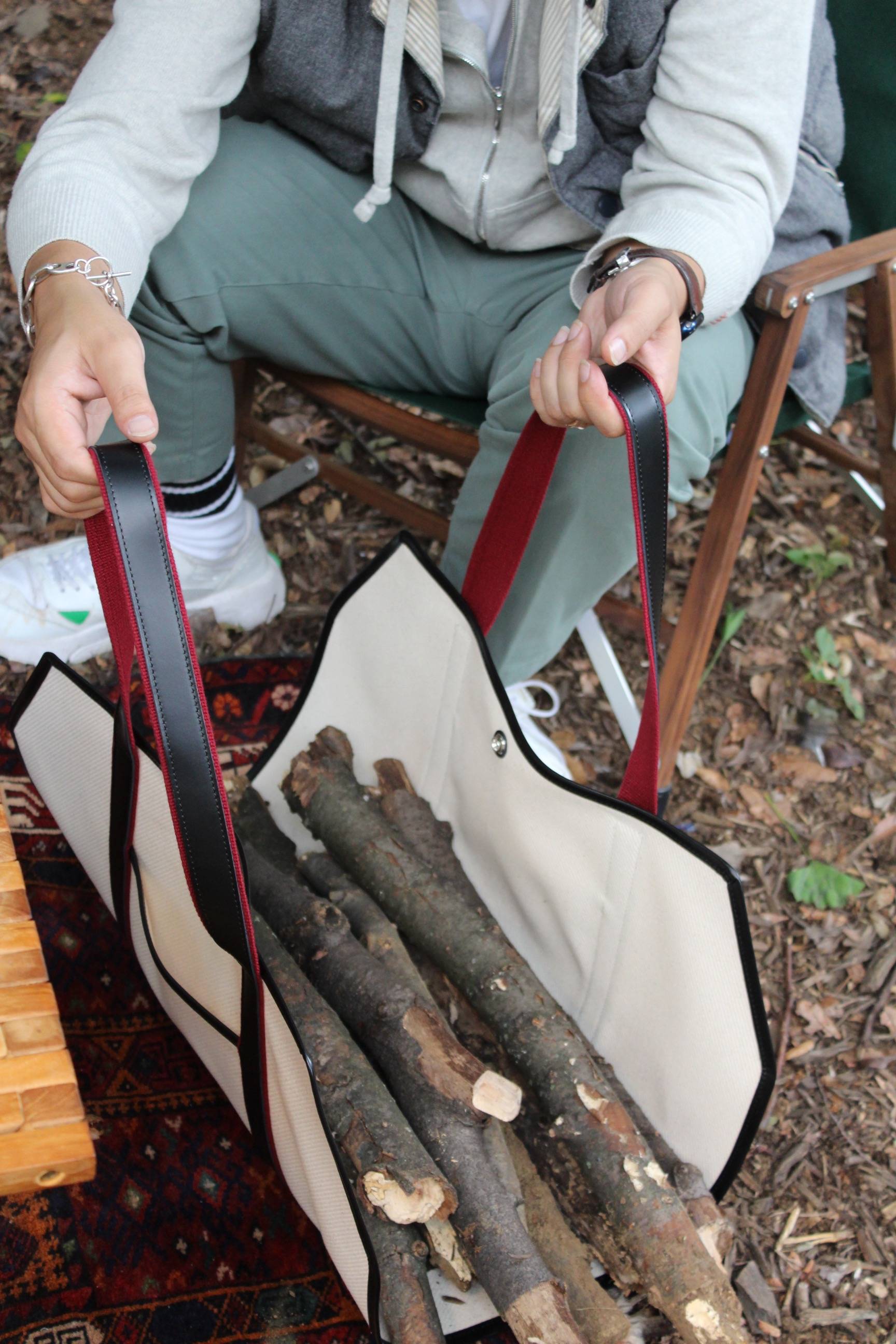 It is a design that can be wrapped in something like a furoshiki (wrapping cloth).
It was my own story, but when I carried the camping utensils from my car, I felt that there was no limit to what we call the bag that was sewn on both sides.
So, as a bag of firewood bags, if you arrange a folding chair or a bag to carry camping equipment, if you arrange a good part of the furoshiki, you can get them.
In everyday use, when I went to the gym, I used a yoga matring, but there was a time when the holder couldn't get well.
This bag can be rounded up, and it can be folded up.
When I come to visit my friend's house, I always look for a piece of paper for my hand when I want to take a piece of cake or a few volumes of flowers, but I don't see anything except that I can find a bag of paper.From that experience, if this bag of bags is used, that stress can be relieved.
The other is a bag that hangs on the head rest of the car and puts the necessities of the car in the car.
It is a diversity-friendly product for the lifestyle and situation of the use of the product.
The canvas is also called Fuji gold plum.
Fujifilm Plum is a Japanese sailing brand, which is a brand that obsits the tradition of 'JAPAN MADE' since its establishment in 1948.
With respect to the JAPAN quality, it is a quality that collects more stringed materials not only in Japan but also from the rest of the world, and is producing textiles that exceed the frame of materials as ' Made by Fuji gold plum ®. '
It's a little bit odd, but rather, it's a tough one for each life style of changing its course.
Fuji Kinbai, Sustainable Reza, and the JAPAN Quority.
A product with a tough tag has been created.

[PRODUCT 2 Container peg bag]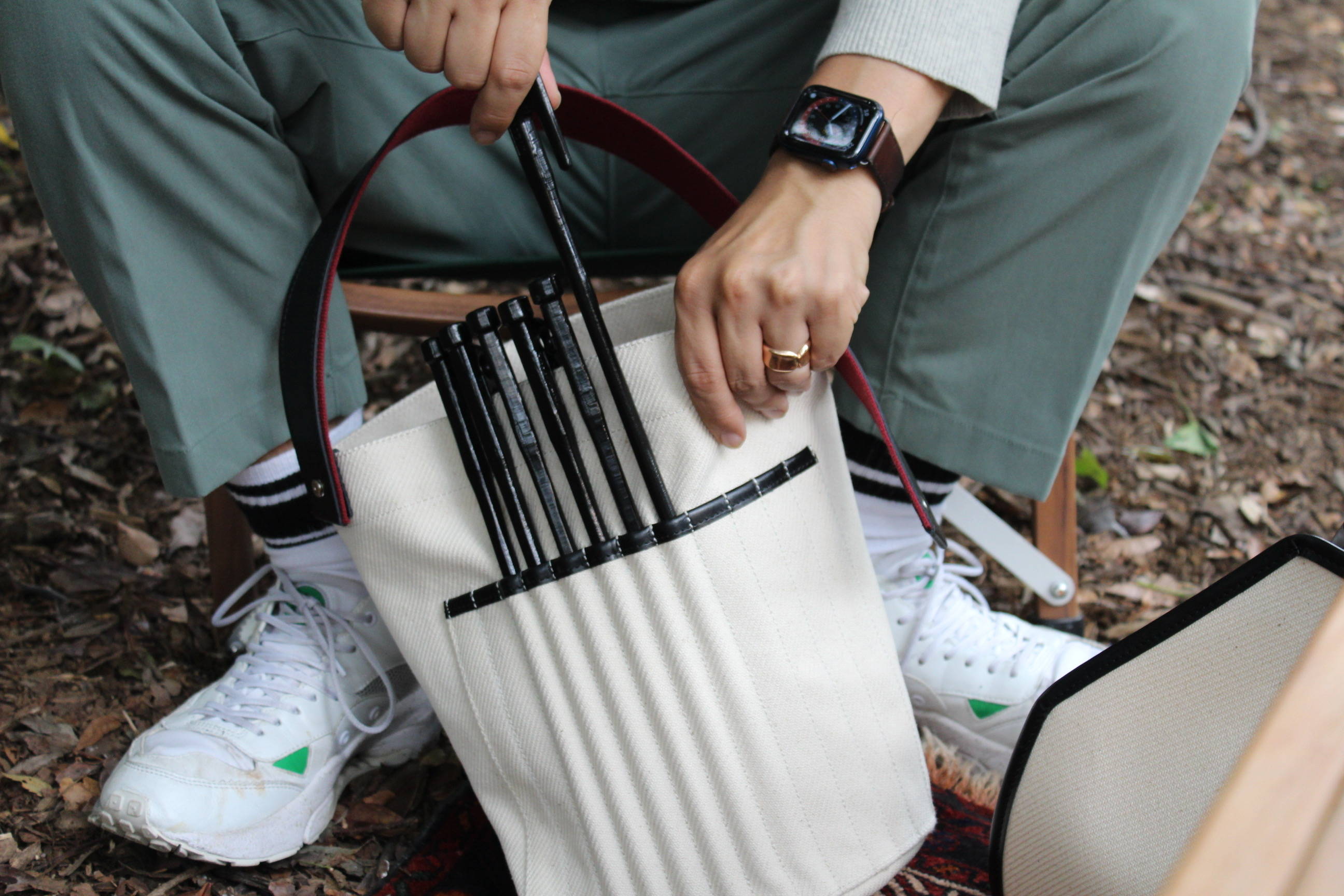 From the experience of having lost the peg, the Peggy Pocket was made.It is made by penetrating the soil at the tip of the peg to get out of the bottom.
There may be a single one, but this is a kind of guy who enjoys a hobby, is it a romanic-like?
In some areas, camping equipment and BBQ ingredients.You can put your favorite gears into a big dumplings in the first place.
Later, it was used as a simple trash bin.
Because the handle can be adjusted to a two-stage length, it also has a functional aspect that can also be a shoulder.
Shoulder calibration is a coin.I had a play in which I could afford to enjoy the trouble.
In addition, the handle portion was movable and was designed to be able to fall down on the side.
By being unable to see the steering wheel, it became a product in the living room, and designed to be a highly free product.
When I was making a sample, a woman who was in the head office said, "I'd like to put knitting a stick in the peg and put it in a bag for knitting."
If they were used as bags to enjoy their hobbies, they would be very interesting in their diversity.
It's a fascinating bag of exciting imaginative bags.
It is a simple rectangular bag, but the opening is large and the mater is a U-shaped bag designed for use in the shape of a U-shaped bag.
The good point of this bag is to lose the so-called 'THE Machi,' so when the contents of the bag are small, it is thinly tight.
When the contents are increased, the U-shaped bees are able to adapt to the wide capacity to adapt to the wide capacity.
In the outdoors, camping utensils are enlisted or stuffed with foodstuffs.
Usually, a notebook PC carries a notebook PC, an A4 note, a pen case, and is carried in a tight tight.It can also be used as an eco-bag for rezububag.
It is made of advanced sailing cloth, paraffin 9.It is very difficult to weave, and it is very difficult to dye, and naturally, it is difficult to make sewing, and the technique of artisans and craftsmen is more difficult to weave.In particular, the higher sailing cloth is more dense than the usual 9-item sailing cloth, so it is firmly independent of the cloth.
It is highly waterproof because it is made by dyeing its own solid paraffin into the dough by melting it into the dough.
It is characterized by a sense of use in chalk that the texture of the dough is used as a chokk mark, although it is used as the core of the fabric itself.It is a pahancloth that can enjoy changes in the years.
The steering wheel and the piping used the portrayals of the original laser and finished the otona tote so that the purse of the purse is not too much.

[PRODUCT 4 Hanging Chain]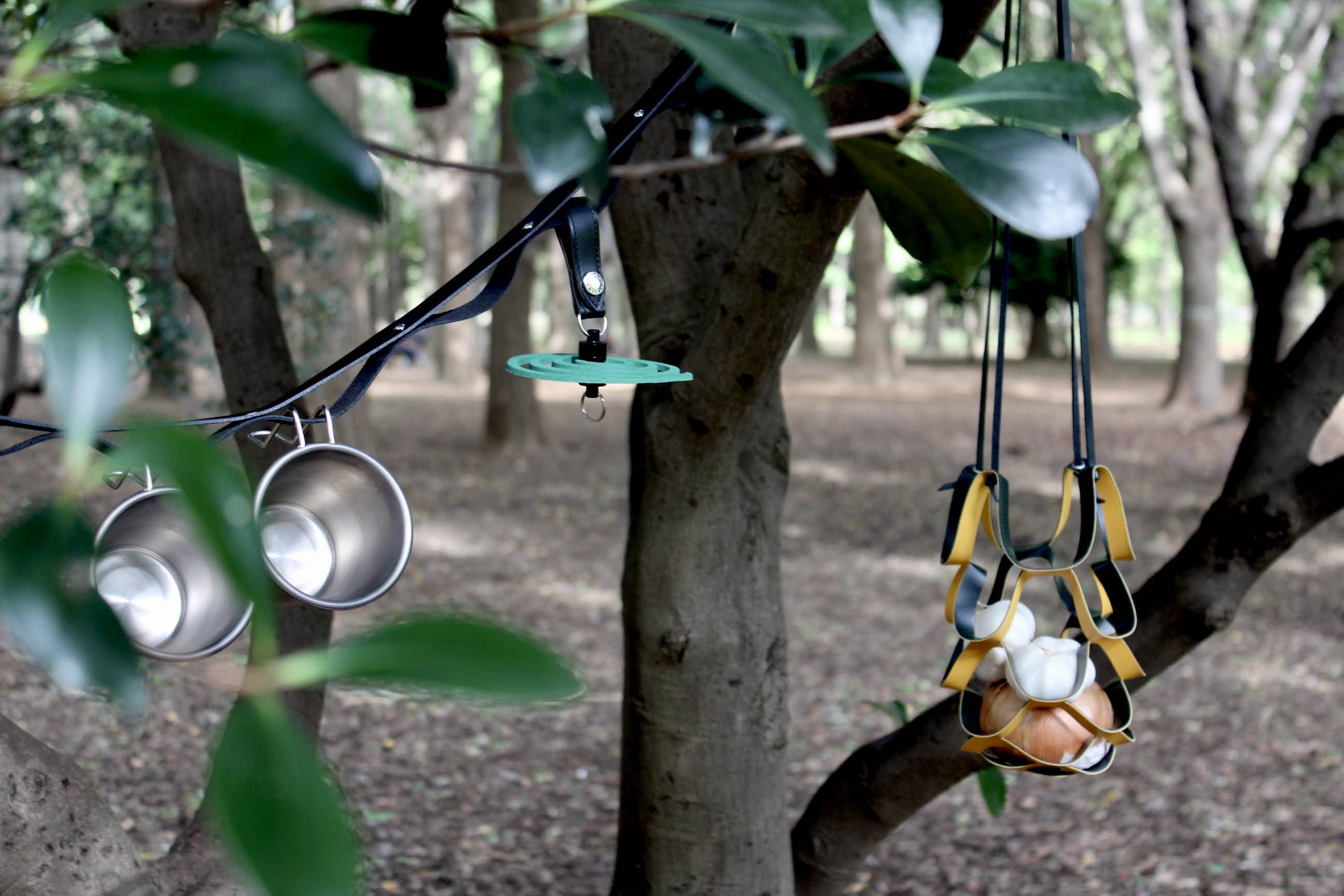 Hanging chenbert with a loop of 1.4m.
There are a lot of items that I want to hang out with something and hang out somewhere in the camp.A belt that was born out of that experience.
This allows tents and tarps to hang mosquito repellent sticks, lanterns, cooking utensils, towels, and so on.
In the kitchen, in the kitchen and living room, I want to hang out a little bit of something that I want to hang out as a hang belt with an interior.I'm a cythetically reza, so I'll give you a whole living lift.
The white wall's house, the Woodman's house, the concrete house, the two colors black and dark green to suit the mood in each of these two colors.
In fact, we built a sample, and we hung small green, hats, keys and so on in our family, and it would be convenient for our family.
This is a usability item that works with its free ideas and delivers it to you.

[The unconscious life is richer and enriched.]


I think we will continue to take a look at the product of what we wanted and what we wanted to do in the future.
in a form of inspiration that was in the middle of the realization, "That's all right."No, it's okay. It's okay.I would like to live in a way that is surrounded by things.I would like to be a craftsman for the people.Because we are born into a period of overflowing things, we want to take care of ourselves.
I would like to do this without a bare, with some people who sympathise, so that there is a dense context, and that we can continue to be a brand that can deliver a rich experience that can enjoy it.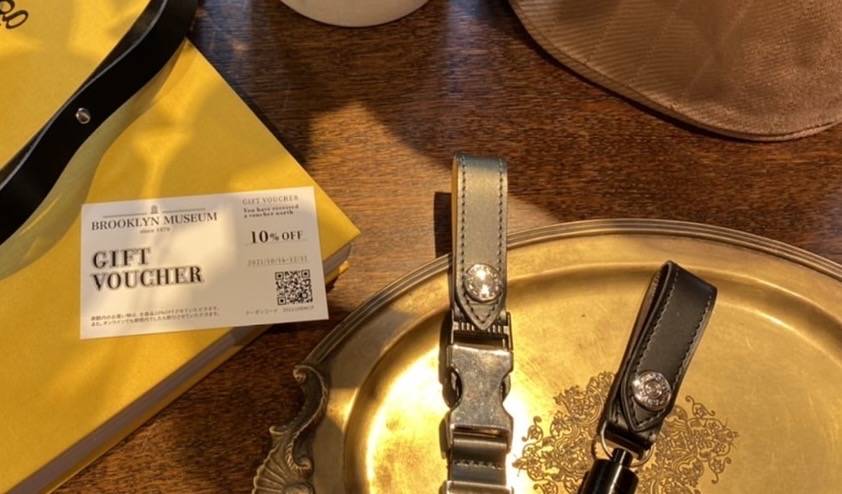 We will provide you with 10 % off tickets on the event.
(Available for 2021/10/16 to 12/31 in Aoyama Head Office and online shop)

I have been waiting for you to come.