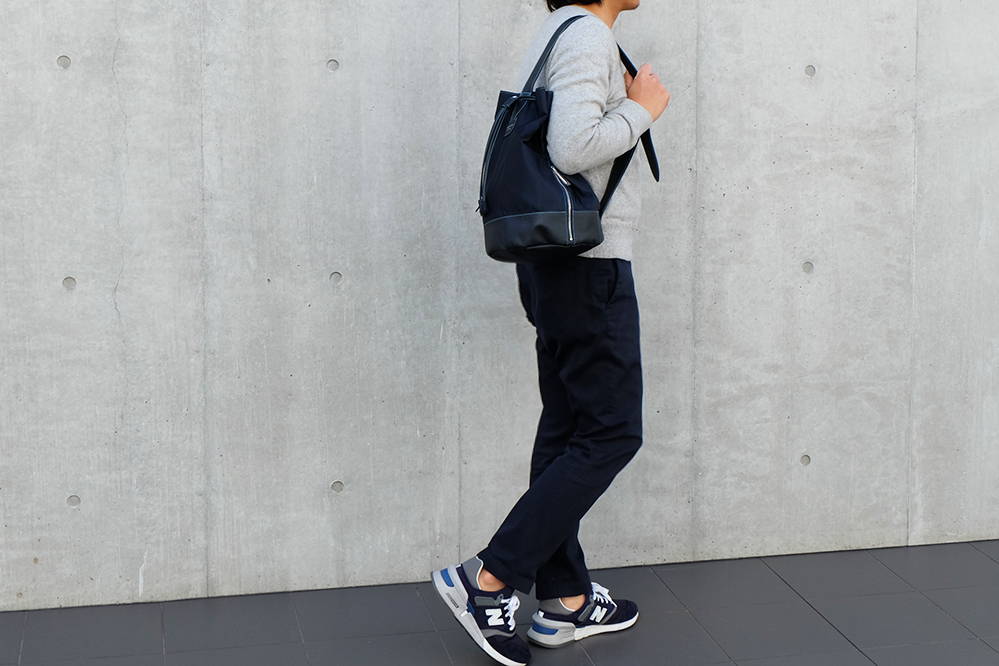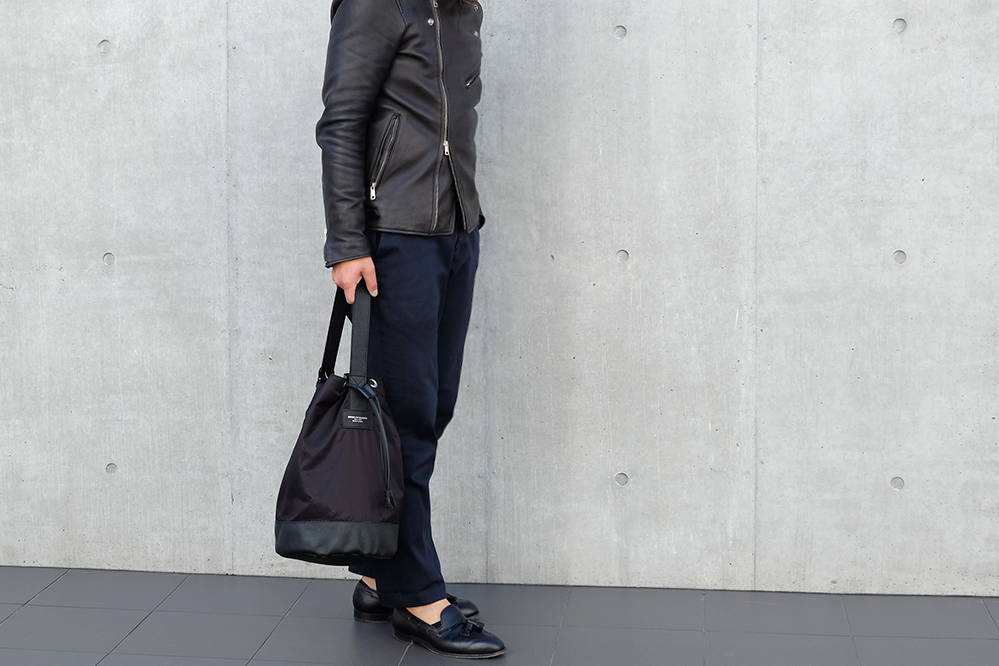 One-shoulder rucks that the combination of leather and nylon creates a beautiful silhouette.

Main rooms are PCs and tablets, etc. Gadgets,
A space where the long wallet is relaxed.
Since there is a pocket that can store smartphones and passcases inside, detailed items are also summarized.
Side pockets have small items such as mini wallets and key cases.
A pocket that can be accessed quickly will provide smartness.


It is also an easy-to-use point that the all-leather strap is attached to the back from the front of the body.
It is designed to open and close the draw cord by having a belt.

Inner picks up a canvas with excellent durability and lightness balance.
When putting out things, it is cleaned with soft leather with a soft leather that is easy to get dirty, and a sense of cleanliness is maintained, and it is considered that it can be used for many years in a beautiful state.

Ropeders and sneakers.
A bored design is a product that can be styled with men's ladies, no taste.