"The way" to support the crafting of the Brooklyn museum is not one.

Many "hands" are engaged to make one point of wallet and build it up──
It do not be accomplished only in the craftsmen of we Brooklyn museum.

However, it is a fact that is decreasing for "craftsman" たちが, various reasons that you should boast of to the world that you save many techniques in "hand" and "head", and pushed up Japan to the country of the crafting year by year.

I think that I can convey "handwork" of such craftsmen even a little here.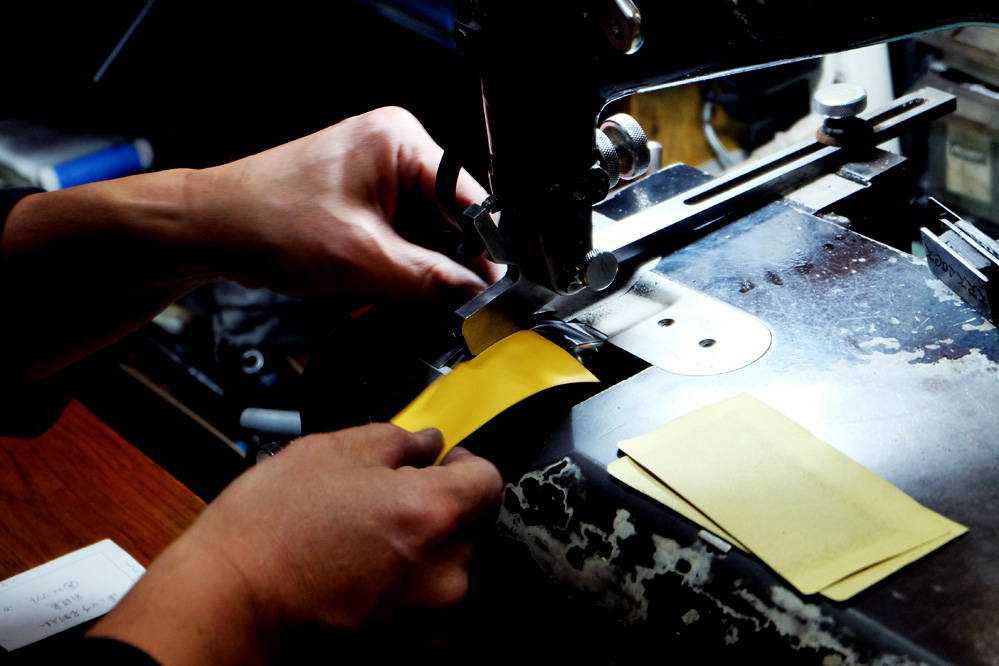 "漉 (do) comes", and the next advances to the の process when I finish cutting.

"The creation of dried laver" that is words without the ear familiarity.

Process "to make it", and to thin thickness of the = leather to an item and a use

I express state "which" water ranges as a meaning of the very beginning words thin, and falls. I thought whether the person who got a hint came, but I saved fiber with a small net when I made Japanese papers and was words to point to the work to show it in so that the whole became equal.

Why did it come to point at a process in coordination with leather thickness?
There is it, but various opinions seem to be so-called substitute characters that they take the words from work "sharpening leather before seaming" shoes called "Skiving( スキビング )" which shoes craftsman performs together and gave a kanji called "the creation of dried laver" to.

We were words to always use, but did not know it that there was such an implication.
It is < 浅原皮漉所 > which is always taken care of to have told this and that of such a creation of dried laver.
Town, Kuramae where a factory and the material people who supported postwar manufacturing stand, and a stylish cafe appears suddenly in the interval.
I set up the factory in the corner and, for 80 or more, am the primary occupation company which I make it, and came over by a ray.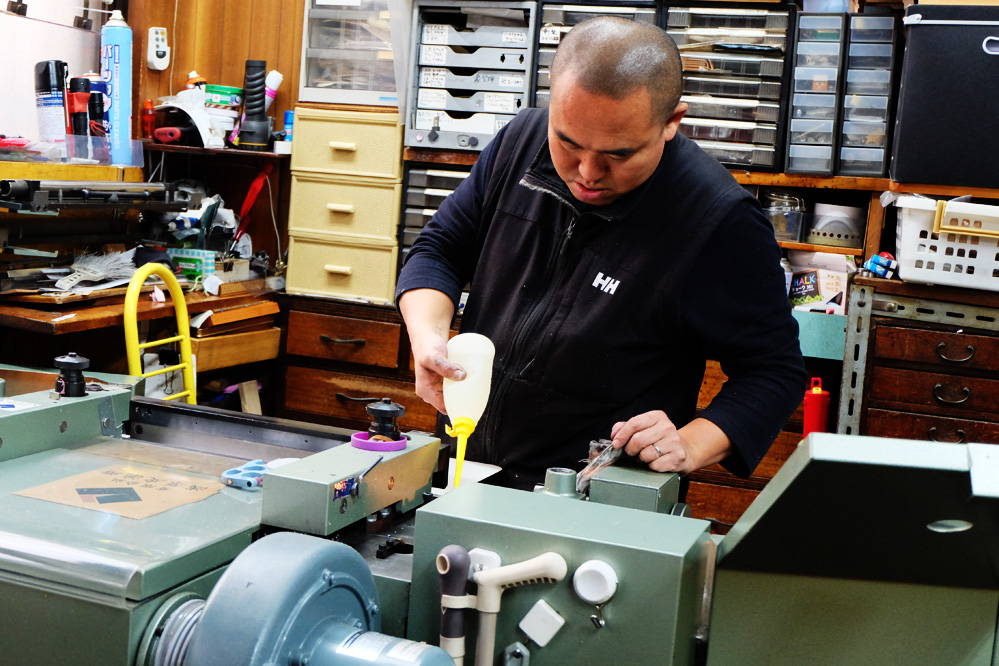 I take time well in the morning for approximately 30 minutes and maintain machine parts becoming the fellow.
The metal machine parts are cold like ice in winter, and the delicate maintenance that I put together at time is necessary to have heat immediately in the summer.
Furthermore, "blurring" produces the all day full operating machine parts little by little while I pass through a process. But, as a result, quality of the creation of dried laver falls if I neglect this maintenance without becoming clear whether it is the blurring from which point.
Therefore I seem to adhere rigidly only in this time even if only anything is busy.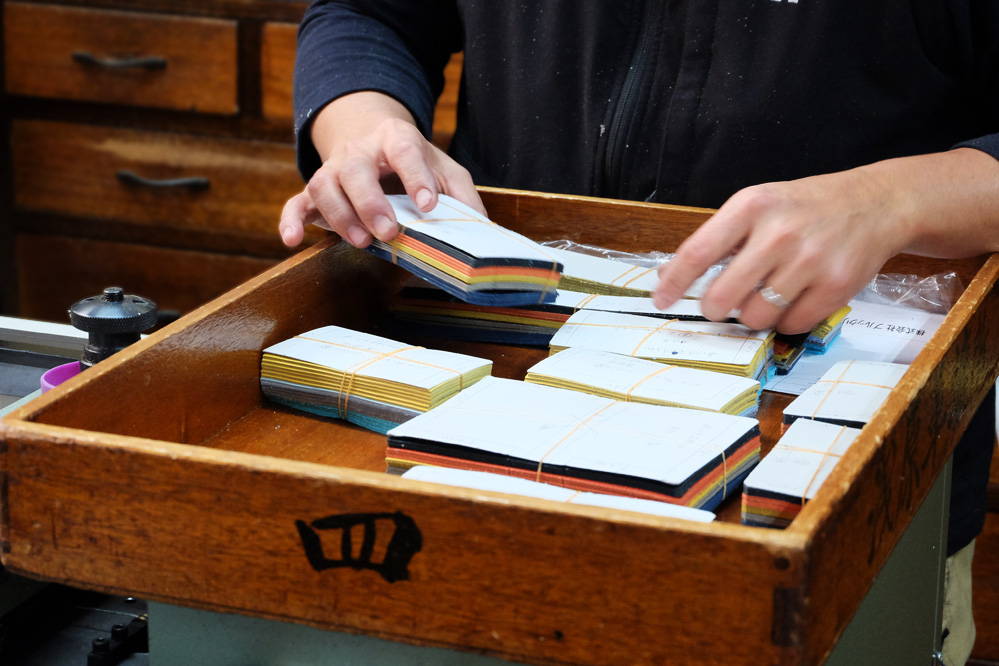 At first the process of the creation of dried laver starts from work to finish in uniform thickness every parts said to be "all creation of dried laver".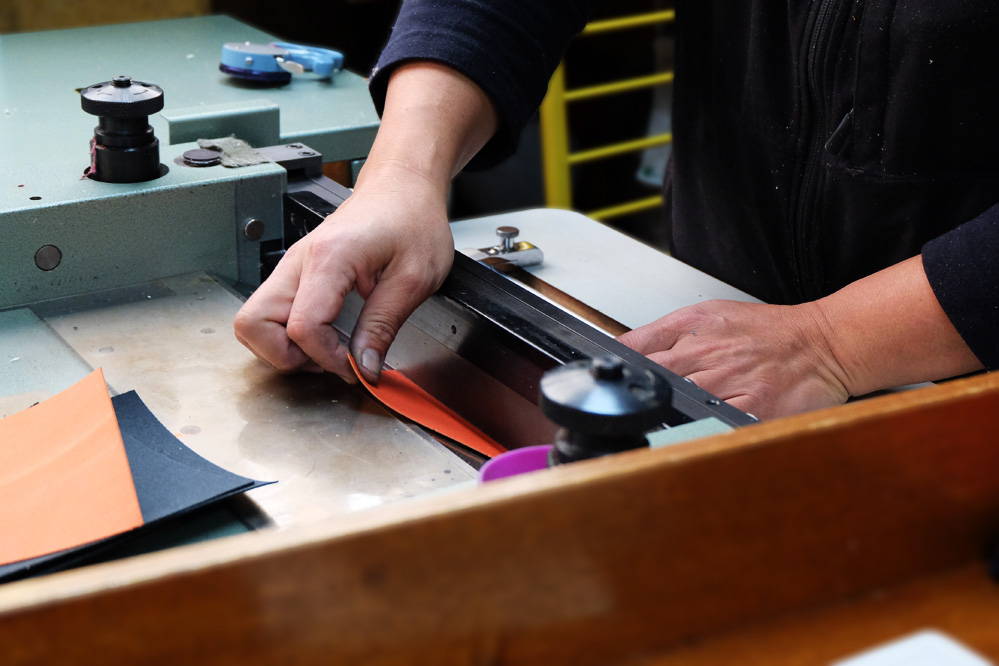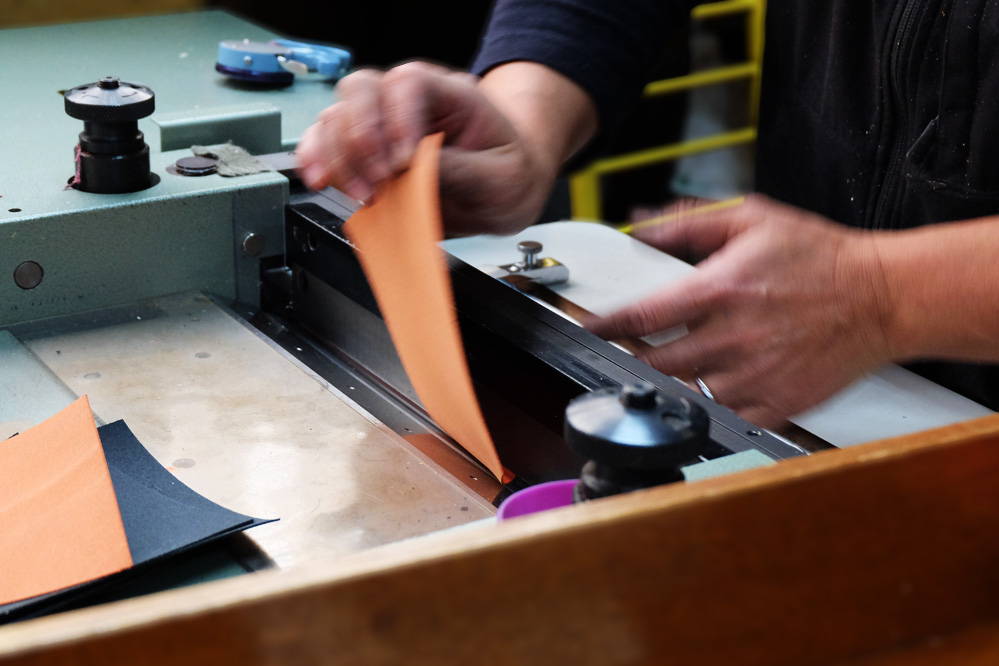 Because thickness is inconsistent by time and the color that I dyed, leather parts before doing all creation of dried laver are not "which you should make through a machine for" complete devotion and the things that it is easy that it is said.
Besides, when a direction of flexibility and the fiber varied according to the leather place that took the parts, and put a machine; if is different in "according to the blade", is it.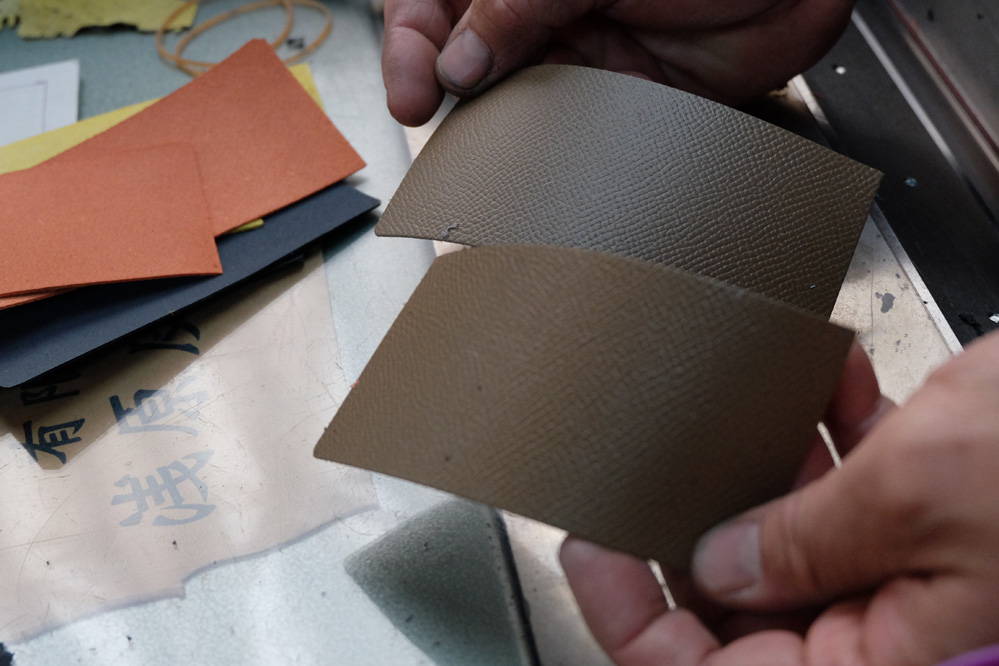 The appearance from a list does not change,; but ...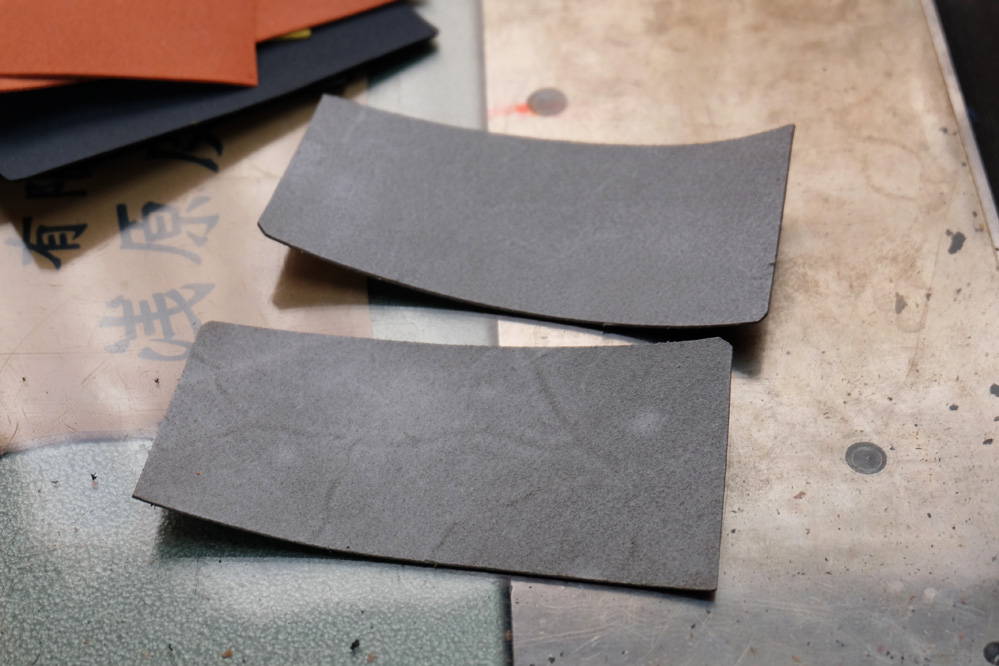 Seeing from the back, a source appears clearly.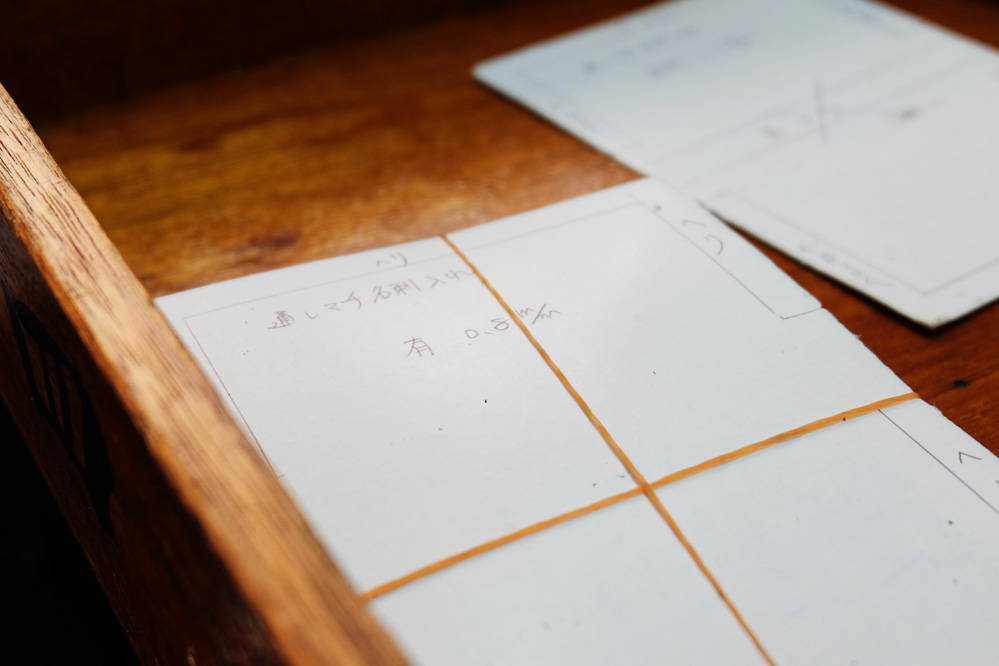 Besides, a craftsman is good, and the request of the creation of dried laver knows that difference in delicate adjustment sounds through the quality of the product to perform it by "a 0.1mm unit".

In fact, these machine parts for all creation of dried laver.
There seemed to be the explanation "that an error of 0.2mm might be" over from the maker which made the machine parts.
I cannot return the leather which became thin thick even if I can thin proper thick leather to untie.
I make it, and the craftsman continues realizing technique 》 which brings an error of ,《 0.2mm close to zero simply because I fight with the feeling of strain that carelessness of 0.1mm may finally lower quality of the whole crafting of Japan to.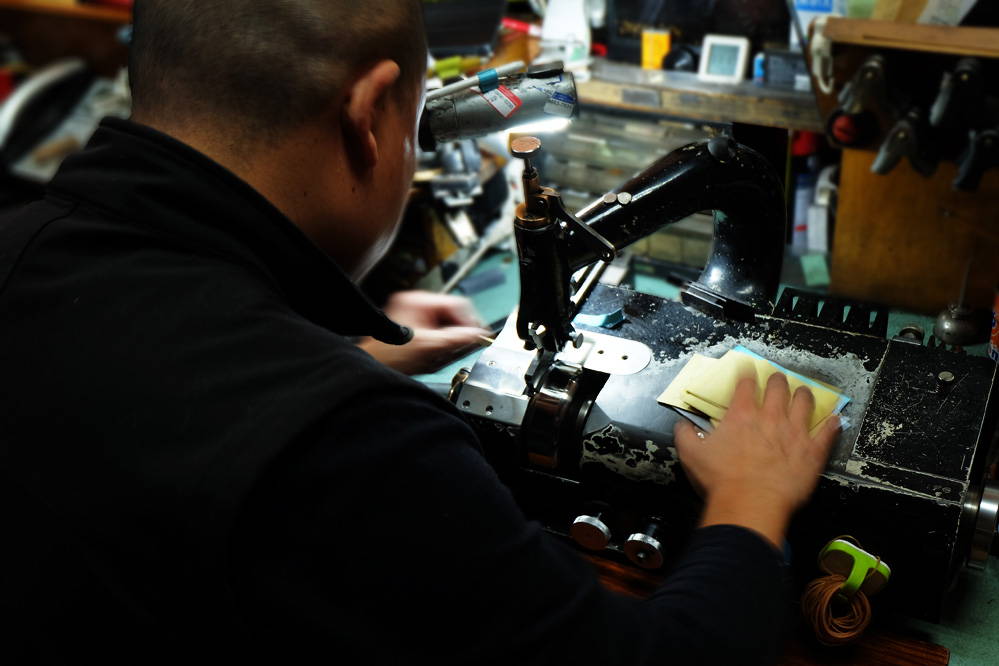 The next moves to "Koba creation of dried laver" when I finish all creation of dried laver.
Koba creation of dried laver is a process to thin the point where parts are piled up, and thickness seems to appear when I finished it to a sewing together point and a product partially.
The thinness that I matched with various shapes and uses by changing metal fittings called "the money of weight" becomes able to finish it. Because all the products of the Brooklyn museum finish Koba in "an end", I ask it for suitable creation of dried laver.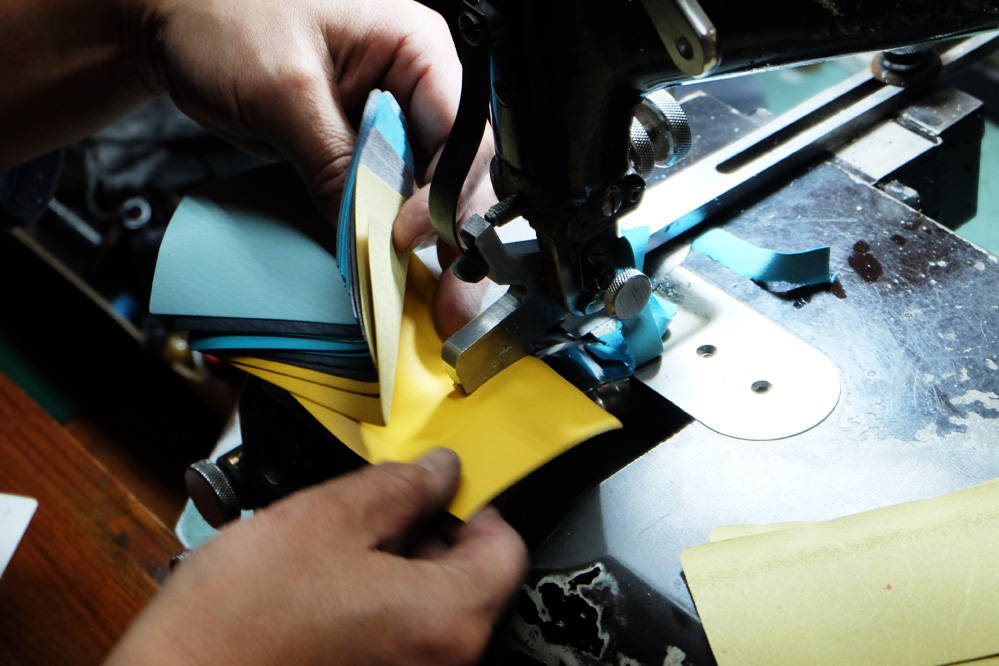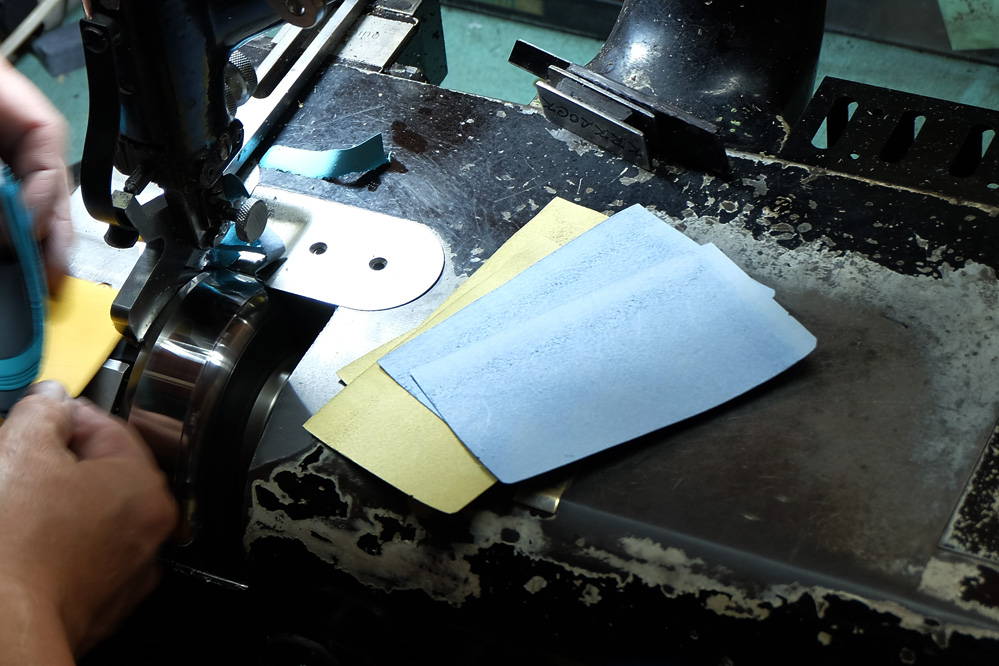 When it is very incomprehensible, but four sides of thickness instructions vary according to the parts each. I tell you to be able to image the creation of dried laver craftsman finishing them without the confusion of the bit when I was finished as a product from one piece of part. The state that I made by a quick counterattack in the interval when I had you explain it was splendid in this way so as to admire it.
It is necessary to go through all the parts of dozens of pieces, this procedure, and it is not a story limited to an accessory. It is an absolutely indispensable process to maintain the quality that we find, and this splendid "hand" is essential.

Thin as possible". But I want to let you keep the strength. 」
For a request absurd at a glance, the crafting of the Brooklyn museum is supported for the faith of the -- such craftsman returning in a technique with more than of expectation.



For 1:00 period, this neighborhood where craftsmen more than 100 jostled each other is swallowed up by a wave of a production shift and the price appeal to the foreign countries, and there are the present conditions driven into the business closing.

Even if "there is a technique, a fair evaluation is not received"
This actual situation torments many craftsmen and is "rial" which can let crafting of Japan decline.

Nonetheless only as for one heart "not to have to run out of this technique" as for the craftsman with a high technique like Asahara improving its skill every day, and providing the above-mentioned crafting now.


"Oneself is pe pe still more". Still a child sticks out his/her chest, and the "father is hung for the pressure by the -- top that want to work that" doing creation of dried laver can be proud of; die. 」


Okay, in the point of the glance of bashful Asahara, there was a smile for the first generation and the second generation when I lived in postwar turbulence before the war and I succeeded to a technique and continued protecting it.
When there was the mission that continued conveying "the value more than a price" for the thing which was finished by tying such a "hand" to us, it was the encounter that it was deep and felt.


---