Description
German prestigious Tanner knobressa calf.
Chrome Tanning birthplace Germany is a leather finished by a tanna with more than 150 years of history and many results, and moderate firm and beautiful shadows stand out when you get an item.
The global luxury brand is highly appreciated because it is strongly fitted to scratches and dirt by finishing embossing.
Not only the beauty of the coloration, but also the top class technology is continued in terms of quality retention and environmental consideration.
Be careful with "required minimum"
---
Minowallet of "2in1" type, where coin case and card case have become one. This compactness, coin pocket × 1, card slit × 3, and design without waste setting pocket x 1. By finishing with , which emits at a glance at a glance, it is a mini-wallet of adult, but to create a rich atmosphere.
Cashless flow is progressing now. It is a new tactic of mini wallet proposed by Brooklyn, for advanced users who use the main and sub-wallets.
---
Above all, the quality of the material that lets you shine the sense of people with mini wallets.
If there is a mistake, you can see the shape that can not be younger and finish with a highly textured French-calf and uploaded a sense of class. By applying a stitch color based on Brooklyn's law to a leather that has a neat expression, the leather looks gorgeous, and it will raise the style of the person you have. This is the like is.
Please enjoy the texture of this mini-wallet that will be completed for the first time.
---
In choosing a mini wallet, compactness is a point that the goodness is not easy to remove as a major premise. In particular, the good and badness of the coin pocket is for the first time using it on a daily basis. Although the opportunity to use coins is reduced, it is possible to realize the ease of viewing and retrieval by a large-opened mapping design. The brightness of the inner color is more likely to look at the ease of viewing, and by giving a little space, you can store a little key.
Hook to protect coins, all Made in Japan. The craftsman manually polishes and performs fine adjustment, so you can hear the pleasant "pachinke". It is a trivial thing, but I'm also looking forward to "one sound".
---
The pocket that houses banknotes is designed without gapping. This is the result of priority over the thinness.
Since the lower part of the pocket is sewn and the Koba is polished and integrated, there is no concern that banknotes can pop out or miss out.
By making a specification that can not put a few banknotes, always "Minimal" lifestyle and "Usage" according to the situation are recommended. When I want to produce smartnesses at any time, it is a mini-wallet I want to make it.
---
Leather parts that overlap Their polished Koba is due to "steering". This is an essential approach to making Brooklyn leather items. Polish the dye, and then brush ... This work is repeated in the same way to all parts. Very time-consuming and very efficient is a good method, but Brooklyn continues to adopt all parts, only one point, "How to withstand for many years of use".
No matter how you have trouble, you will definitely break and break, but I will never make it. Brooklyn's Koba represents the pride of such craftsmen.
Lining is original leather
---
Using for interior software leather that Brooklyn has developed its own. As the name is soft, soft and very touching good texture, the bills and cards can not be caught.
In addition, we always have two soft leather, including the inside of coin purse. The reason is simply, "I would like to use for a long time".
Card stages and partitions, such as one part of the parts of parts are polished, making sewing machines, and making them not to break or peel off.
[Table] French Curf (Cowhide)
[Interior] Original Soft Leather (Cowhide)

[Table] Maine: Ink Blue, Flap: Aqua Blue
[Interior] turquoise blue
[Stitch] Turquoise Blue

Vertical 8 × horizontal 9.5 (unit: cm)
"Free Shipping Campaign is underway"
I am very sorry, but this item will be "not covered with a free campaign".
※ Because it is not possible to press the engraving after the structure.
Shipping fee will be delivered for free.
Product ranking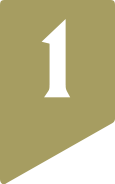 Crocodile leather
Mini Snap Wallet
color:ネイビー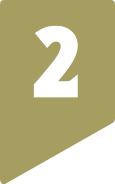 French calf
ID strap
color:ネイビー
French calf
HTC snap Mini Wallet
color:オレンジ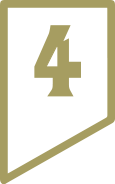 French calf
Long wallet with belt
color:トープ
Shrink leather
Mini Shoulder
color:ブラック×トープ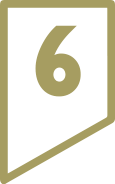 Yamato
Mini Snap Wallet
color:ネイビー
Payment & Security
Your payment information is processed securely. We do not store credit card details nor have access to your credit card information.