This season, the keywords will be "elegant" & "relaxed."
The business and casual casual must have a timely and powerful timing to put in power.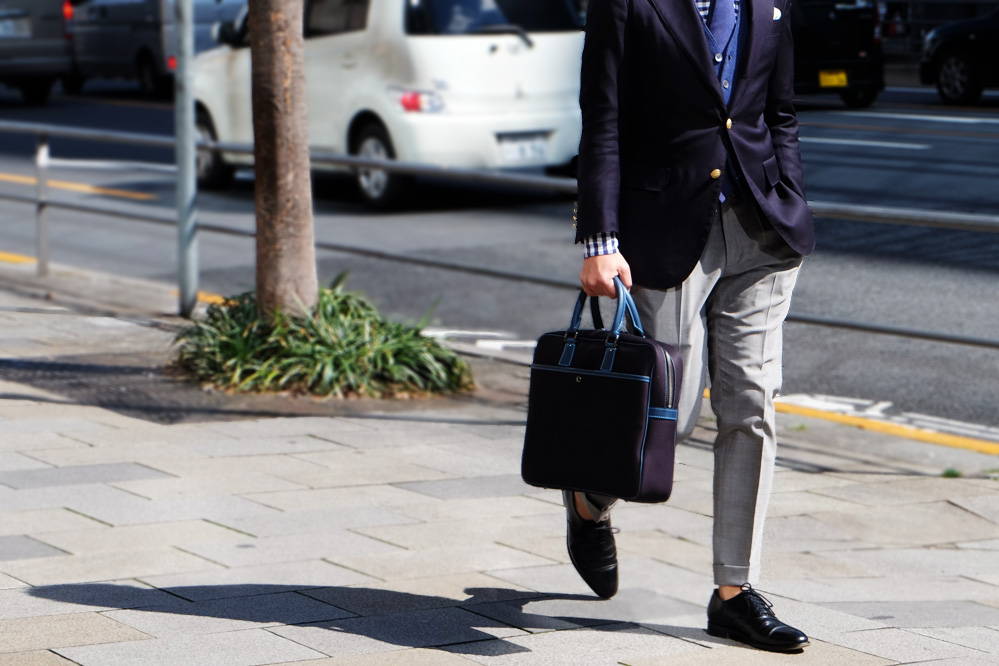 This Briefcase, which was used as a point in a broken nail, is using a beautiful < Suda-Macacotton >, such as silk, which is a beautiful sour.
This suipimacoton is characterized by a thin, long texture, compared to normal cotton, and is a very scarcely rare material in the world.
and he has a beautiful, transparent Italian reza in the cotton,
This series is attractive for suits and jackapan as well as in suits and jackapan.

When it is tight, it is a delicate sense of fine luster when it is a "elegant" coordination, such as Thailand, Jile, and Pocket Chief when they are tiled up.
In the case of dressdown, it is a light sporty of dough and a more sophisticated styling for "when you want to create a relaxed sense of relaxation," or "white sneakers," to be added to Nothai and Chinopan.

The excellence of Supimakoton, which has not been lost in the past five years and 10 years, will be felt by the use of the excellence of the supima cotton.

The only way to keep a unique sense of the sense is the feature of the Brooklyn Museum's supimamoton.
We are working on a special fabric called "bonding", which is superior to durability and hydrophobic.

This is the briefcase that will delight in 'the changing good' due to changes in the Italian Leather as well as the "no change."

Because of the confidence in quality, the multiplicity of the interchange-related material is the invariant tagging of all businessmen and the richness that teaches the joy of the year.


---
< Pollev >
PRICE: \45,000 (Tax exon)
COLOR: Navy
Size: 30 x 39 x 39 × Mati8.5 (cm)