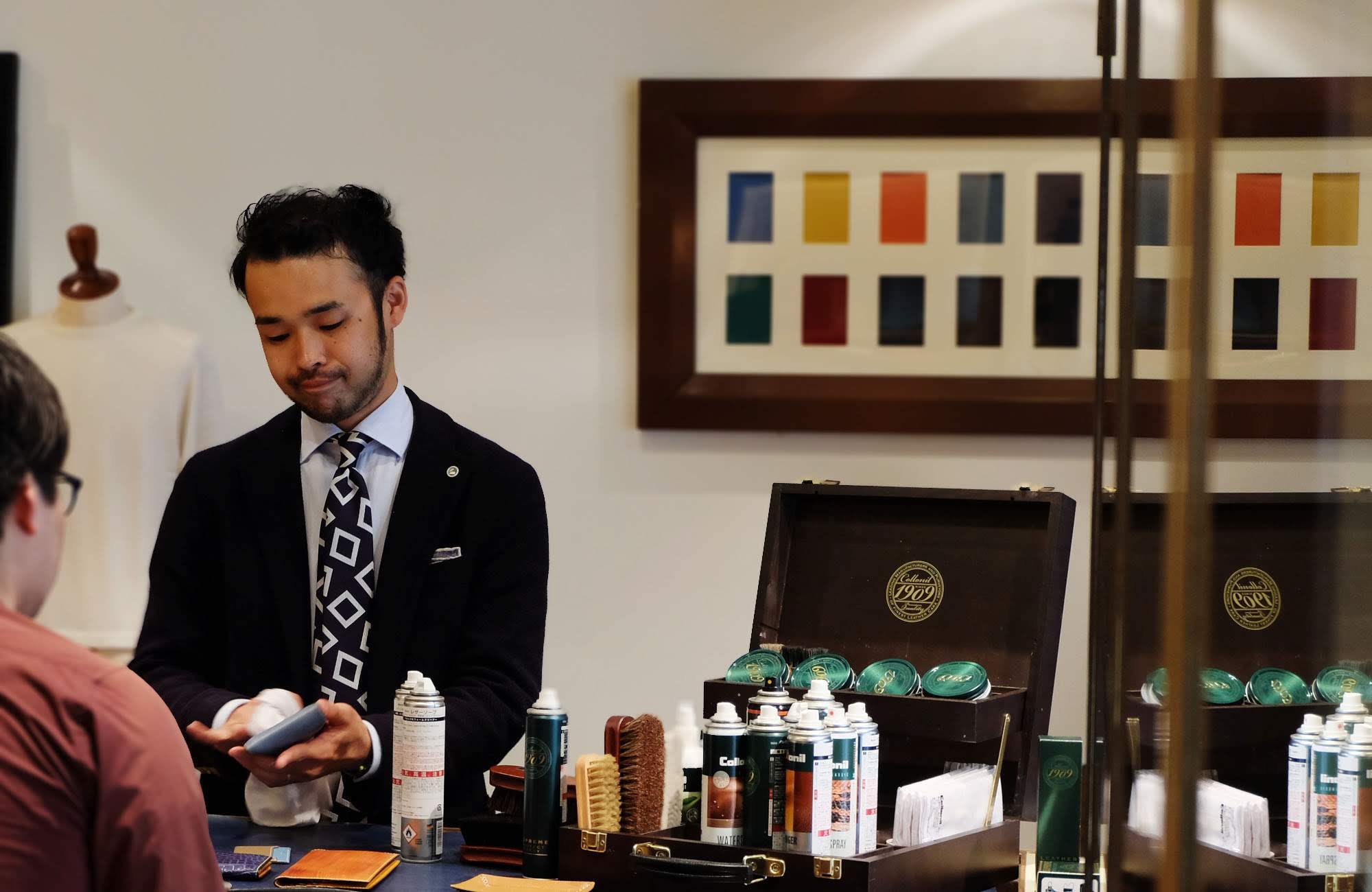 Colonil, Germany, is used in about 100 countries around the world and continues to develop shoe and leather care items.
We will hold "Leather Care Consulting" with Mr. Tsukuda, a care professional, from S.ISAX Shokai, the japan's general distributor.

While having a lecture on how to care for keeping using important leather goods for a long time, we will actually polish the items you brought in on the spot.
If it is a product of the Brooklyn Museum, we will correspond to everything from wallets to accessories to bags.
In addition, "Shoe Care" which received a lot of requests was also carried out this time.
If you bring important leather shoes that you live with every day, we will not only polish the surface, but also clean the inside.

<Care Example>
Shoe care
Suede will teach you brushing "+alpha".
Just "+alpha" will regain the depth of the color at the time of purchase without having to put a color.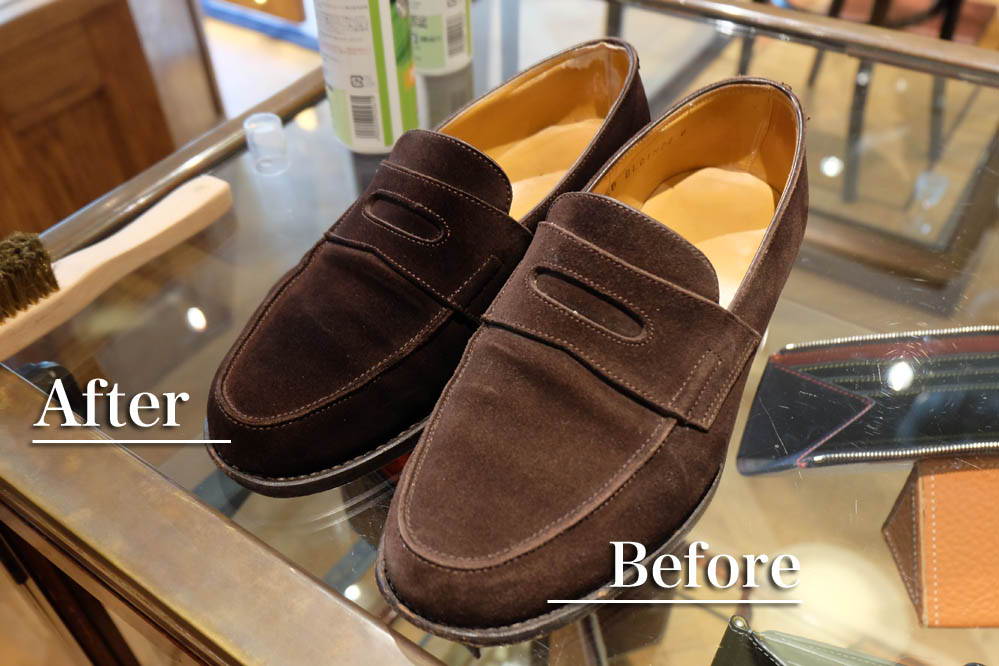 Indigo-dyed crocodile
The dull orange color regains the color with such a sense of transparency by performing care.
It is scheduled to be held in <about 20-50 minutes> per pair.
It will be an "experience-based" event where you can polish yourself so that you can enjoy future care.
It was full all the time depending on the popularity.
It is also possible to participate on the day, but please understand because we will give priority to customers who have received a reservation in advance, but there is a possibility that you will wait.

Take this opportunity to make your favorite leather items more beautiful.



Sho Tsukuda (S-ISAX Corporation)
As a leather specialist, he conducts PR activities for <colonil>brand products through demonstration sales and workshops in various business categories throughout Japan.

---

"Leather Care Consulting"

Kashiwa Brooklyn Museum Aoyama Head Office
<Date>>
Saturday, October 5, 2019, 12:00-19:00 (Last reception: 18:00)

<Participation fee>
Free

<Things to prepare>
Favorite products of the Brooklyn Museum (wallets, belts, bags, etc.)
Leather shoes
Even if it is only one or the other, it is accepted from one point.

<Time>
20-50 mins

<Time Schedule>
12:00 a.m. - Full
13:00 - Full
14:00 - Full
15:00 - Full
16:00 - Full
17:00 - Full
18:00 - Full

Asahi Aoyama Head Office:03-6427-1530

■Click here for the inquiry form.