"The square shoulder bag" which colored a lady's line gorgeously came up newly!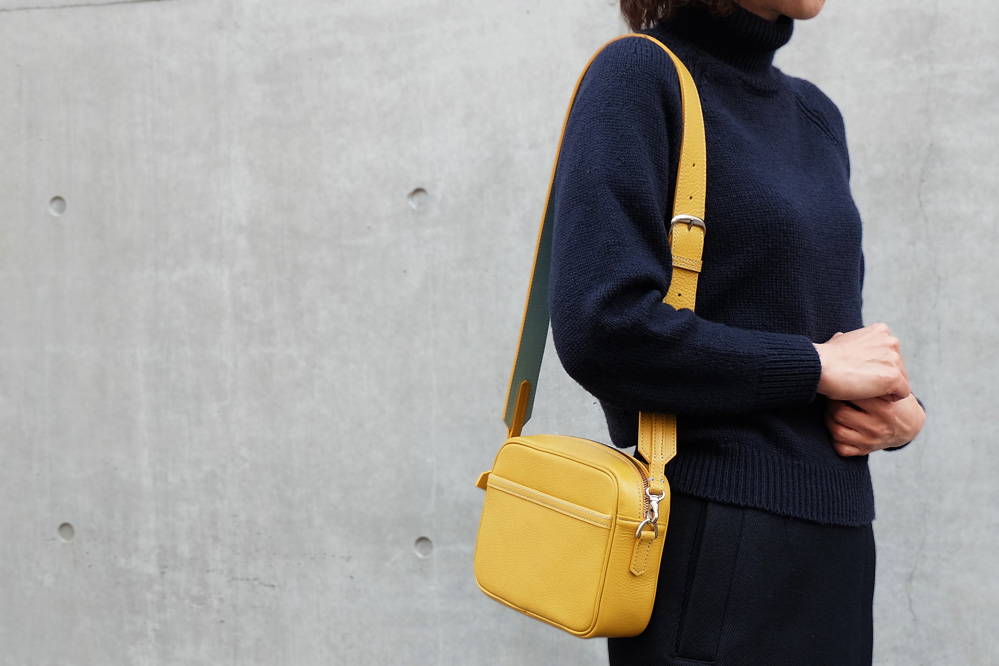 It is attractive the simple, standard shoulder bag does not choose the scene, and to be usable, but 2 patterns prepare for a shoulder strap more this time!
To styling and the feeling of the day, you can change it.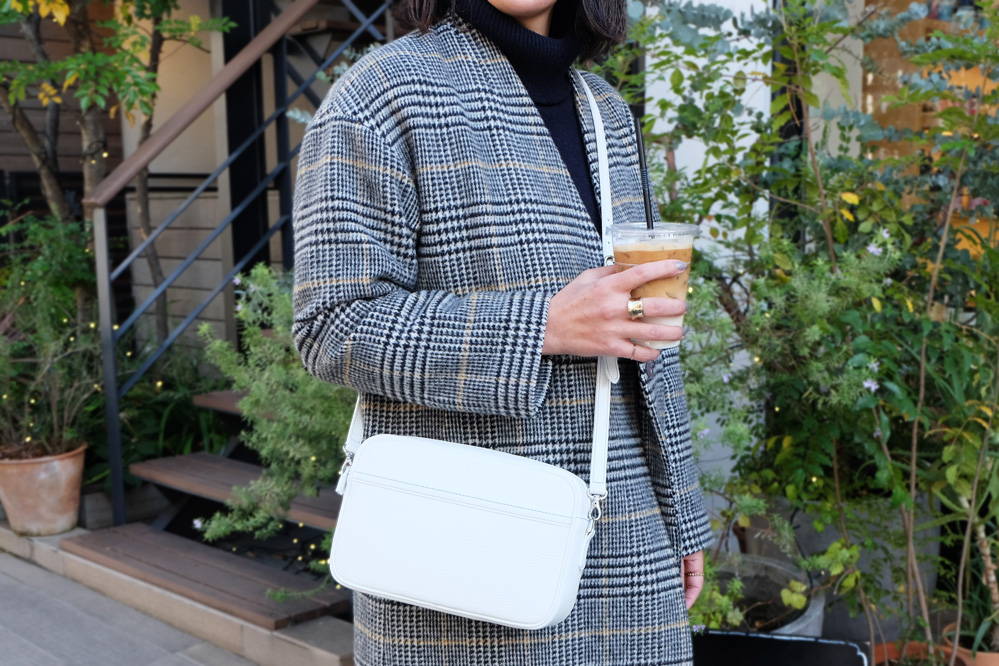 The luxurious item which I was proud of quantity of storing with more than of appearance and finished with leather until interior decoration to the full.
Because the main material uses itless シュリンクレザー in a season, it is a nice point that it is not necessary to mind a stain and scratch.

I sell it in Aoyama head office and ONLINE SHOP and start.

With the 2way shoulder bag which is good to the year-end and New Year outing, please enjoy coordinates.

---
< square shoulder bag >
PRICE: 78,000 yen (税抜)
COLOR: Four-colored development (navy / yellow / トープ / white)
Size: Size: 15* 23* side gusset 5.5 long, shoulder 太: Width 3.5/ length 90.5-102.5, shoulder 細: Width 1.5/ length 115-127 (a unit:) cm)