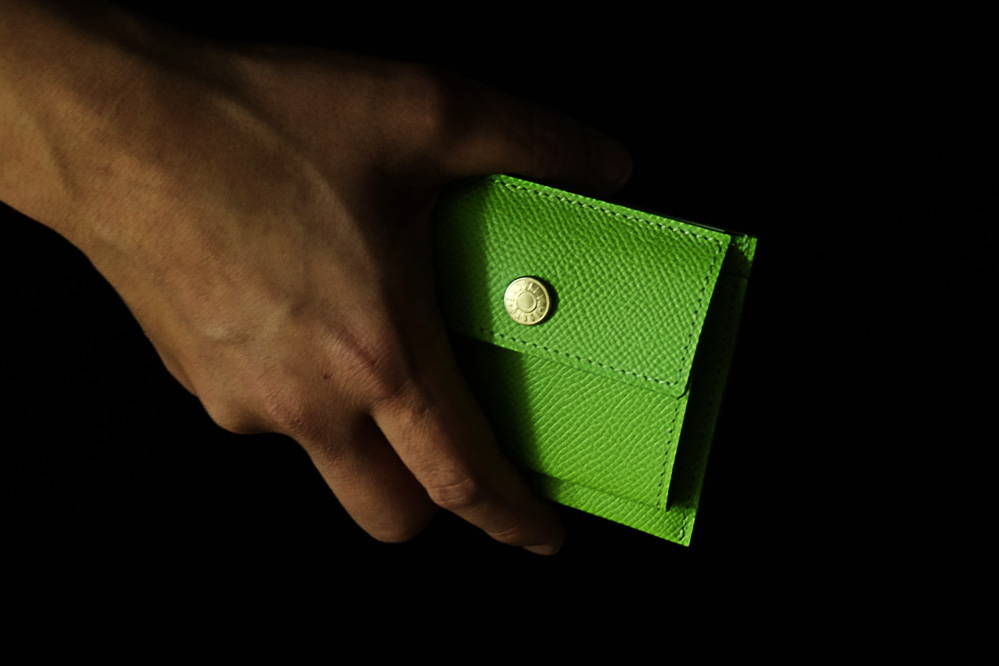 Limited color is now available in the popular Snap Mini Wallet as a signature model.
The Brooklyn Museum expresses color creations inspired by various fields as a [DROP] series. We will start a series that fulfills "I want now".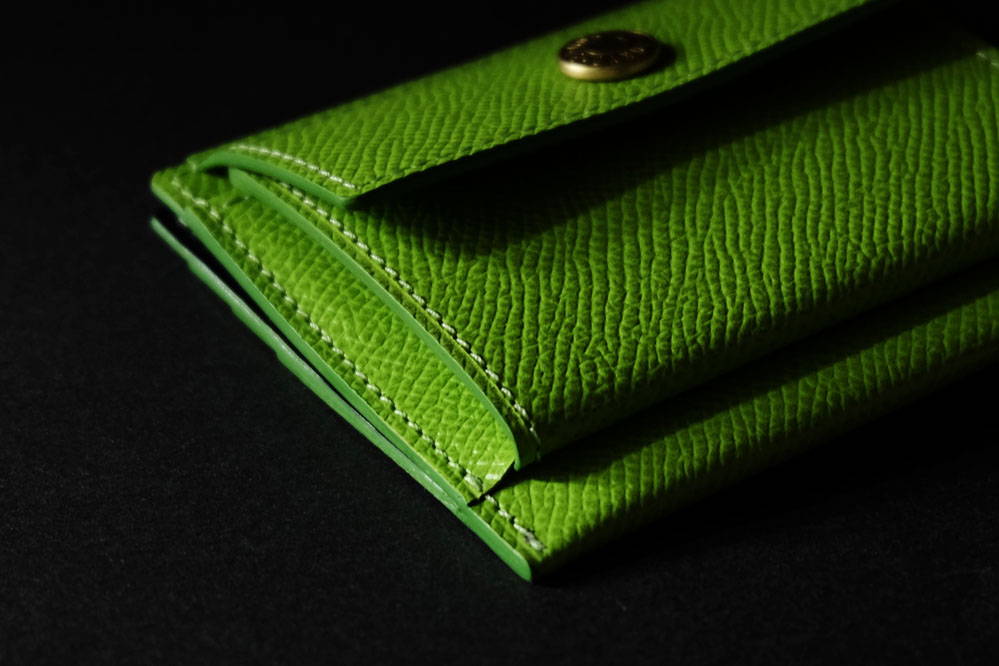 #202003 is the inspiration from POP ART that I saw in Manhattan.
The vivid color of "Citroen Green" is fresh because it is an original order leather. By selecting black as the inner color, we added a couple of adult spices with enhanced contrast.

The shadow of the leather changes the impression of the person holding it day and night, creating a multifaceted charm.
Please experience the texture of this mini wallet that you can complete for the first time.