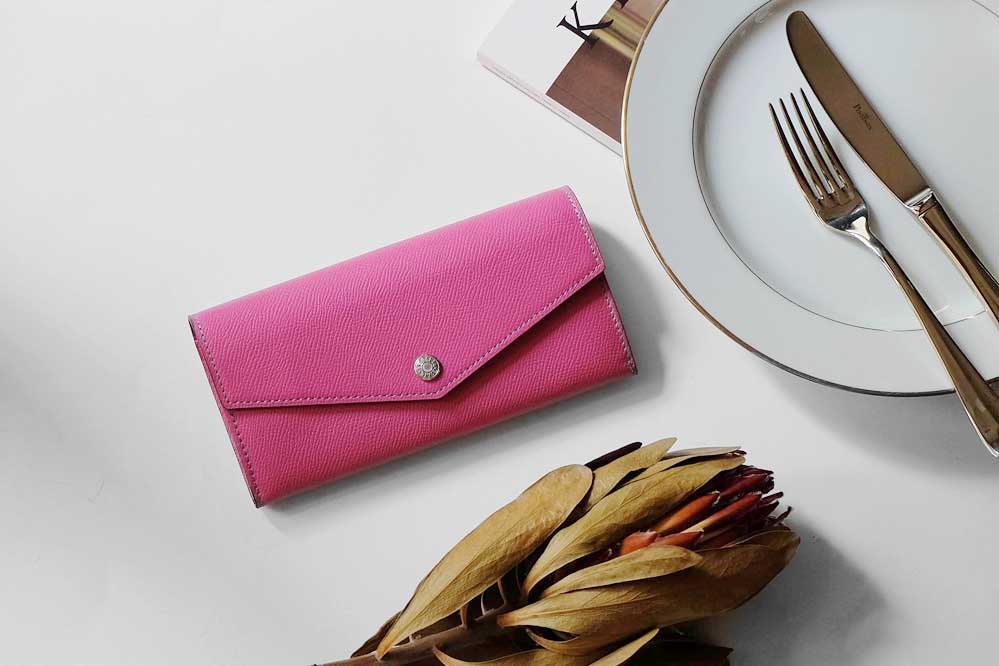 Presence when picked up.
Comfortable to use on and off.
A well-made material.

Introducing a new color to the flap long wallet.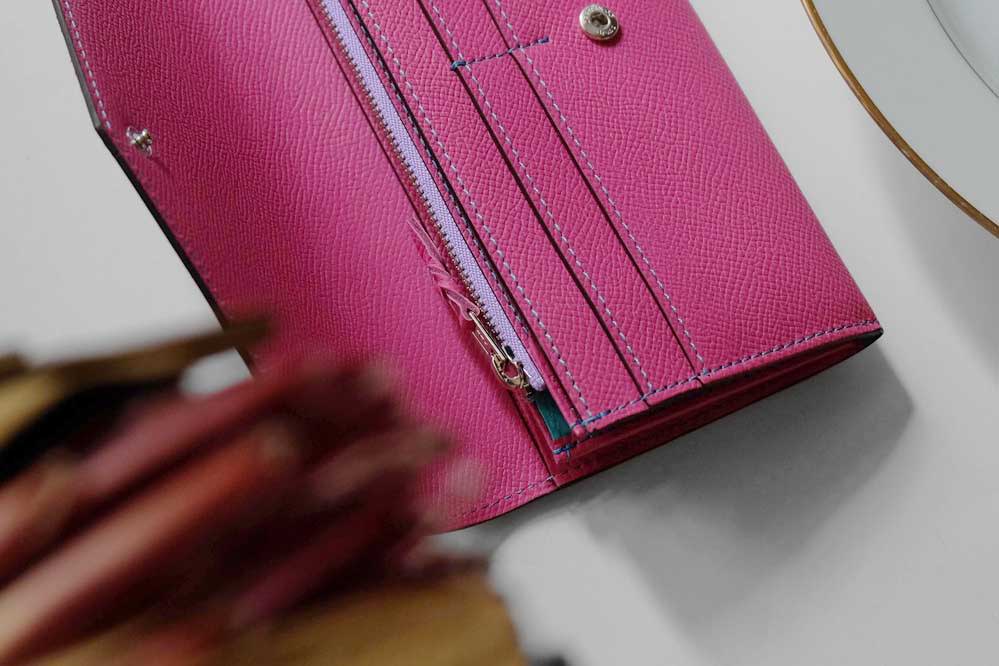 The bright pink of the French calf.
Turquoise blue with a stitch color that gives a clear outline.
A synergy with the turquoise blue selected for the inner leather was born, giving it a higher-grade color contrast.

Furthermore, lavender purple is picked up in the fastener of the coin purse.

It's a positive wallet that can create a charm that gives off a product and a cool feeling.