Description
The best club case for the city.
The best capacity of the driver, iron, and wood, which is perfect for the carrying of the club you want to practice and the body without a cylinder is enough capacity. When stored, it fits compactly on the trunk and closet of the car. If you put gloves or towels in your pocket, you can go to the practice area with this one.
Soft leather with good skin touch and catchy inner stripes are products that make you feel good quality and adult playfulness.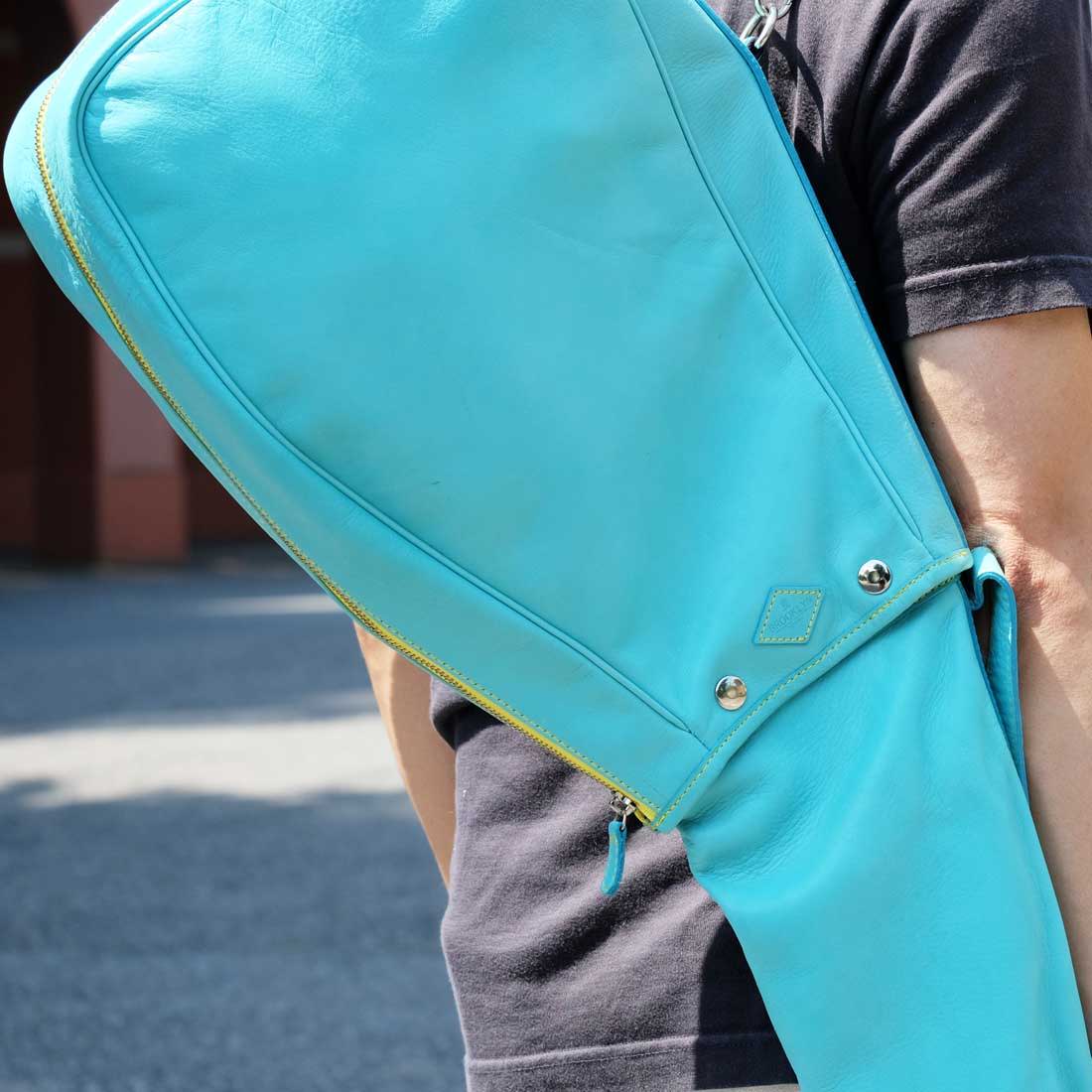 The body is used for the body is a soft, light, and a high -dyeing technique that leaves the texture of the raw skin as it is.
Although it is cowhide, it features a soft touch like lamb leather, and the fineness of the texture that is sucked in. In addition, we are particular about dyeing techniques so that the texture does not impair. Instead of dyeing only the surface of the surface, it uses a technique that allows the dye to penetrate to the leather core and express bright colors while leaving the original texture of the leather.
[Table] Smooth leather (cowhide)
[Interior] Cotton

[Table] olive
[Interior] Blue Stripe
[Stitch] Sax Blue [Fastener] Bordeaux

Vertical 119 x horizontal 14-24 x gusset 12
Shoulder 54-98 (unit: cm)
《Free shipping campaign is being held》
We are very sorry, but this product is not eligible for a free engraving campaign.
* Due to the structure, the engraving cannot be pressed after the finish.
The shipping fee will be delivered for free.
Payment & Security
Your payment information is processed securely. We do not store credit card details nor have access to your credit card information.