Description
Leather tray that stylishly summarizes keys, accessories, accessories, stationery, etc.
When it is around the entrance, living room, and desk, it also gives it gorgeous but also functionality ◎
If you remove the four -sided snap button, it will be flat, so it is not bulky to carry, and it is convenient to put a room key or accessories in the travel scene.
You can use it as a tray for cards and cash at shops.
[Table] French calf (cowhide)

[Table] Black
[Stitch] Black

Trailing: 10 vertical 10 x horizontal 10 x depth 3
Flat time: 15 x 15 (unit: cm)
<< Initial engraving free campaign is being held >>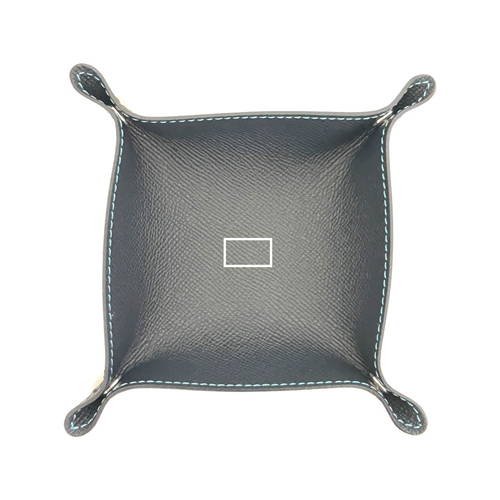 We will make an initial engraving for free.
If you wish, on the shopping cart page at the time of purchase, "Inquiry items Input field"fart[⒈ The engraved color you want (push, silver foil, gold foil) ⒉ Initial]Please describe.

* The engraved location is the image white frame.
* Initials will be up to 3 characters " *. *" (Combination of alphabets and dots).
* The engraved size is about 4mm vertical x 12mm width.
* If there is no engraved color specification, we will engrave in the same color as the logo mark.

Payment & Security
Your payment information is processed securely. We do not store credit card details nor have access to your credit card information.