Description
"Beautifully store cards,
All-in-one Wallet
All-in-one who wanted to fulfill it.
---
"While being compact, I want to store as much card as possible"
Hook-up wallet, which makes such a wish come true, is a simple viewing eye and a two-fold wallet that is easy to use with high storage power and any scene.
A vivid texture created with all the table and medium produces a look-up facial expression. The total leather finish, and for the design of all the thickness of each part, you can carry it carefully that you can not feel the weight of the card and cure.
I want to store compact and many cards
---
This hook-up wallet can be realized if it is impossible.
The card slot finished in a two-layer type is an aeria × 1 that can hold a ticket for a card × 5 · Shinkansen, etc., and a card × 6 in the second layer and a total of 11 cards can be stored. Although it is a storage power that is not inferior to long wallet, the height of the slot is not soaking that the height of the slot is designed to calculate all the ease of removal.
---
Hook-up wallet coin pockets are attached to the outside, taking into account the ease of removal of everyday.
The top designed gusset opens a large top, and it is easy to take easy and easy to take out. Because of full leather, even if the inside is dirty with a change, it can be used for a long time if you care firmly.
Holding feeling of relief
---
With the belt that is more longer than normal, the card is full, and a sense of hold that can be relieved even if a bill or change is included.
Where the leather parts overlap with the lattends are finished in the thinness of the maximum intensity, and finishes that they can not collapse. Since the slackness of the belt increases as it is used, the ease of use is increasing.
---
Leather parts that overlap Their polished Koba is due to "steering". This is an essential approach to making Brooklyn leather items. Polish the dye, and then brush ... This work is repeated in the same way to all parts. Very time-consuming and very efficient is a good method, but Brooklyn continues to adopt all parts, only one point, "How to withstand for many years of use".
No matter how you have trouble, you will definitely break and break, but I will never make it. Brooklyn's Koba represents the pride of such craftsmen.
Lining is original leather
---
Using for interior software leather that Brooklyn has developed its own. As the name is soft, soft and very touching good texture, the bills and cards can not be caught.
In addition, we always have two soft leather, including the inside of coin purse. The reason is simply, "I would like to use for a long time".
Card stages and partitions, such as one part of the parts of parts are polished, making sewing machines, and making them not to break or peel off.
[Table / Middle] French Curf (Cowhide)
[Interior] Original Soft Leather (Cowhide)

[Table / middle] Tope
[Interior] Yellow
[Stitch] off-white

Vertical 11 × horizontal 10 × Machi 3.3 (unit: cm)
"Free & Free Shipping Campaign"
I will make an initial engraving with free.
Your desired customers are in the shopping cart page at the time of purchaseInquiry item entry field"What
【⒈ Hope stamp color (element push, silver foil, gold foil) ⒉ initials】Please listen.

* The engraving location is the image white frame.
* The initials are up to 3 characters "*. *" (Combination of alphabet and dots).
* The stamp size is about 4 mm long and 12 mm wide.
* If you do not specify the engraving color, you will be engraved with Silver foil.
Product ranking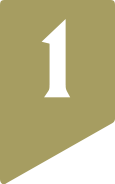 Crocodile leather
Mini Snap Wallet
color:ネイビー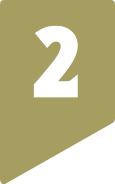 French calf
ID strap
color:ネイビー
French calf
HTC snap Mini Wallet
color:オレンジ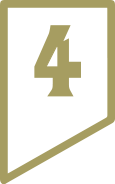 French calf
Long wallet with belt
color:トープ
Shrink leather
Mini Shoulder
color:ブラック×トープ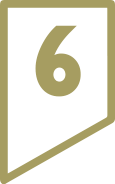 Yamato
Mini Snap Wallet
color:ネイビー
Payment & Security
Your payment information is processed securely. We do not store credit card details nor have access to your credit card information.