Product Development Secret
"Pascal case for overseas business travel."
The reason for the production was that there were no pathcasing cases suitable for overseas business trips, as there were various kinds of Passport-port cases.
I started with the idea that I would like to go on a business trip as soon as I can, such as the ability to collect cards, and the goodness of documents, etc., and to develop a detailed, obsessed Pascal Case.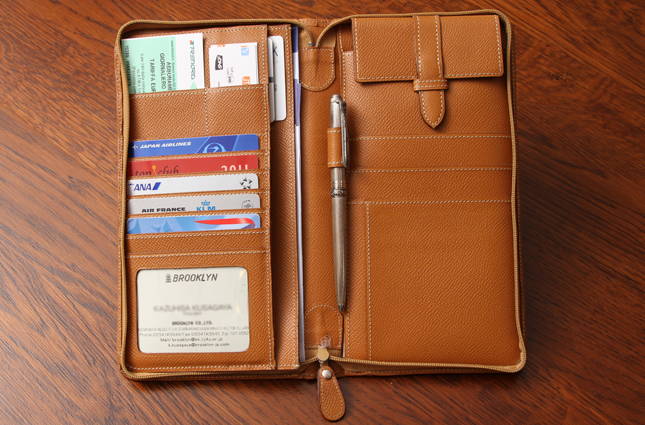 [First generation]
"The birth of the spare parts."
At that time, there were various countries that we visited on a business trip abroad.The money will be put in the wallet, and the next destination is that the money is different from the money.I wanted a place for storing paper money in a different country, and I wanted a better way of looking at it from outside, so I created a < immersive note-in - > note-paper money.
Now, with the spread of credit cards, which credit card companies have been able to use globally, there was still a lot of limitations when the product came out.It was uneasy to carry and carry a lot of paper money, and it was convenient, and it was < traveler's check (traveler's check >.
I thought it would be possible for the paper money to be taken from the case by holding down on both sides and holding the booklet's T/C in advance, so that it would be possible to sign it as soon as it opened. By doing so, I thought I could use it in a variety of scenes, and I thought I could have a spare part that combines security and convenience, and I continued my thinking.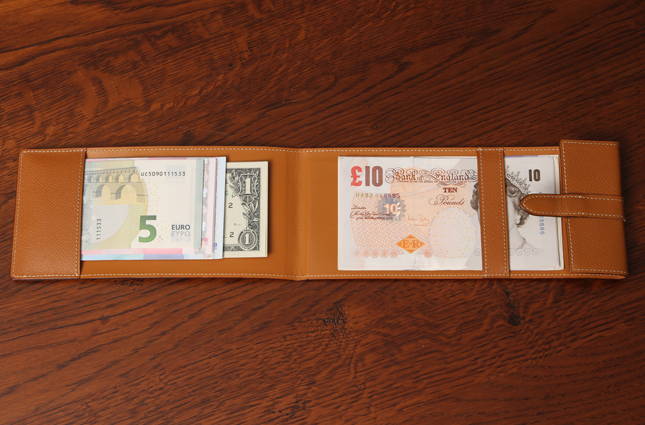 [Generation II]
"Expropriocent pockets of different sizes"

In the 1990s, there was still a lot of public telephones in the communication situation from Europe.So, the telephony card would be too much to do."I'm sure to use it on my next business trip, so I'll put it in a place where it is decided not to lose." However, the credit cards were filled with the mileage cards of the airline companies, as they were before the Airline Alliance was formed.This was also a symbol of the time. So I thought I could make a pocket in which the telephone card could be built when the size of my passport was smaller, and I could make more cards available.
The big pockets on the left side were looking for the use of a pen to fill out an entrance card, a customs declaration card, and a pen to fill out them, and they were looking for the use of pockets on the left.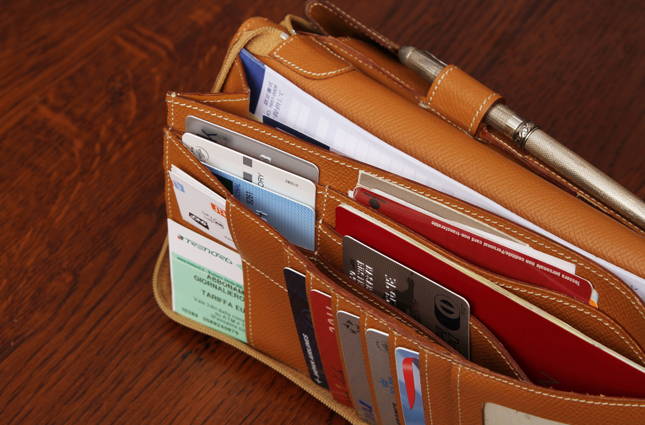 [Third generation]
"to a more free use."

At times, the means of communication are also available from a public phone to a mobile phone. By taking advantage of the unnecessary use of telephony cards, we wanted to make effective use of this space, and by eliminating the telephony card, we were able to clean up the four A4 paper in a clean way, and we were able to organize the voucher (hotel reservation confirmation book) and improve it to a more expropriated pathway case.

When you are not on a business trip, you can use it as a compact clutch bag by removing the booklet and inserting a belt coincase for another selling.

Imagine your own flight, and you can imagine your flight.