BOX calf known as the highest peak of cowhide since it was developed in the latter half of the 19th century.

The "calf" is characterized by its beautiful skin, but among them, leather with a smoother texture and less scratches is carefully selected to make a BOX calf.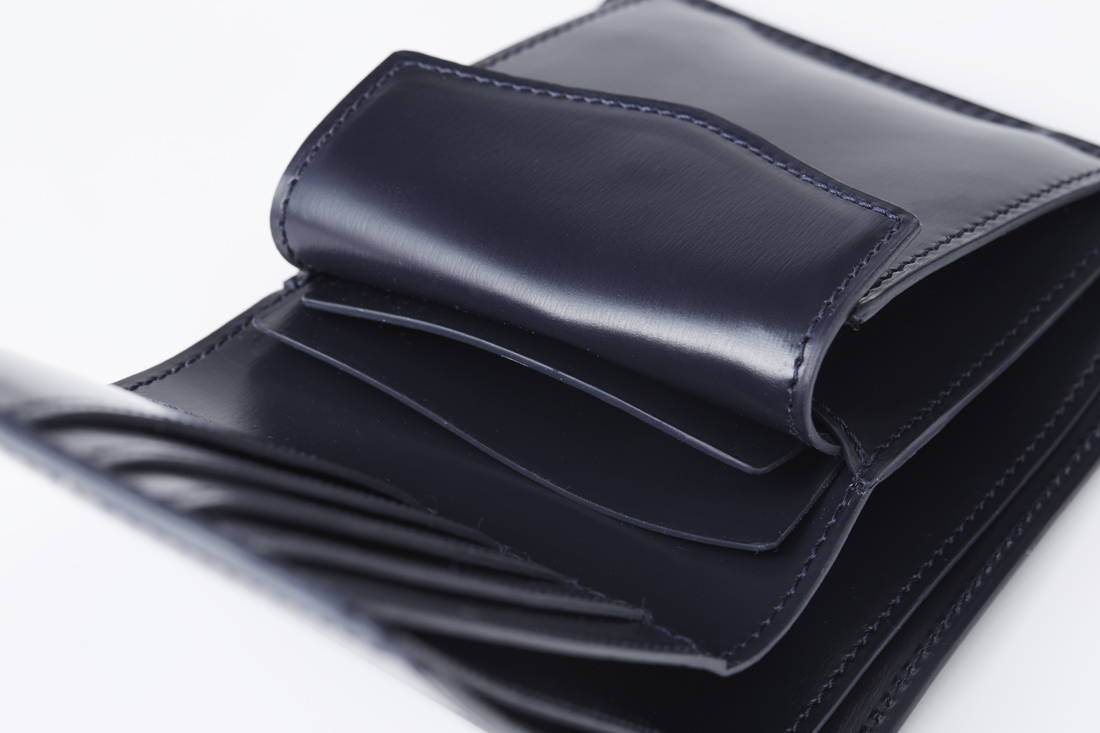 The Brooklyn BOX calf uses the elegance of leather while seeking a "Brooklyn-like color".

This leather imported from France has chrome tanning to give it the unique flexibility and elasticity of a calf.In addition, the surface of the leather is embossed at a high temperature to tighten the leather surface and prevent scratches. The leather is hard to lose its shape and does not soak in water.
Lightly reflecting the light by pressing the water grain pattern gently creates a glossy luster and depth of expression unique to the BOX calf.
By being carefully processed, the luster gradually increases while maintaining the color tone, creating a further dignity.

To maximize the gloss and elegance, the stitches are made in the same color.

Leather that impresses with a dignified look in various scenes.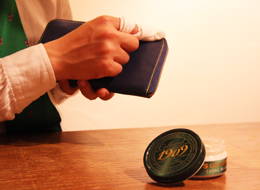 Coronil 1909 Supreme Cream Deluxe is recommended.
First, take a very small amount on a soft cloth and apply it evenly to the leather product.
Brush off to remove excess cream and add luster.
Wipe dry with leather gloves to finish.
At this time, be careful not to wipe it too hard as it may remove oil from the leather.
The frequency of maintenance depends on the condition, but please do once a year as a guide.
Care goods recommended for this product
Click here for other care products

LEATHER CARE PRODUCTS
To the list of care goods in Brooklyn

LEATHER CARE PRODUCTS
To the list of care goods in Brooklyn
Water is hard to soak in and is relatively strong against water, but a large amount of water can damage leather.
If the product contains a lot of water such as rain, wipe it dry with a soft cloth and dry it in the shade.
Please refrain from drying with a dryer, etc., as it will damage the leather.
Please note that excessive friction may cause color transfer.
We try to reproduce the actual product image as much as possible, but there may be differences in the appearance of colors depending on the monitor and PC environment in use. Please understand in advance.