Description
"I want to remove it."
Smart wallet
---
First of all, the moment I picked up, "thin!" And it is a design that seems to be "not only" because Brooklyn is designed.
Despite the zip type, it is a smart impression that it sounds in the inside pocket of the jacket. "If you are concerned about Zip type with thickness and size" "I want storage power, but you want to be smart but want to be smart".The french calf in the table and the color contrast with the inner original soft leather are beautiful and finished into items that give the pleasure of using the wallet.
---
A widely designed Machi has made the ease of use of this wallet.
Since the storage location is immediately understood, the out-of-pack will be smooth and it depends on the gesture of the settlement.
Card (4-stage × 2) All 8 sheets, left and right card partial back pockets × 2, coin purse × 1 and more of the viewing space, and have a smaller card pocket. Always organize and saying "I do not put anything on the wallet too much" It can be said that it is a modernized wallet that penetrates the minimal style.
---
One side card pocket does not sew the lower part and finish it movably. This makes use of the usage and realizes the usability that matches itself.
Sometimes, sort the receipt on and off, divide the card to be used in rare cases by type, and store bills for each amount. It is a free design that removed or thinking about how to use it with a limited space and feel comfortably.
---
Coin purse is an open pocket located at the center of the wallet. The inlet of the change pocket is vertical 8 cm × 16 cm wide, and as a result of considering visibility and ease of extraction, fastener is made without attachment. Since it is pursuing the thinness, it is designed to prevent a change of change without a fastener in order to minimize the thickness of one fastener. Even if you shake in the bag, you do not worry at all.
If there is only this, if you don't get a change, you can use it as a card pocket.
Lining is original leather
---
Using for interior software leather that Brooklyn has developed its own. As the name is soft, soft and very touching good texture, the bills and cards can not be caught.
In addition, we always have two soft leather, including the inside of coin purse. The reason is simply, "I would like to use for a long time".
Card stages and partitions, such as one part of the parts of parts are polished, making sewing machines, and making them not to break or peel off.
---
Use the YKK luxury line "Excella" in the fastener.
It is also referred to as the "Fastener's Lady", and it can be seen that both quality and style are the best classes.
By carefully polishing one of the fittings called elements called elements, the open and close closing of the fasteners will be smooth and you can use stress free even in important scenes.
[Table] French Curf (Cowhide)
[Interior] Original Soft Leather (Cowhide)

[Table] Black
[Interior] gray
[Stitch] black

Vertical 9 × horizontal 18.5 × Machi 1 (unit: cm)
"Free Shipping Campaign is underway"
I am very sorry, but this item will be "not covered with a free campaign".
※ Because it is not possible to press the engraving after the structure.
Shipping fee will be delivered for free.
Product ranking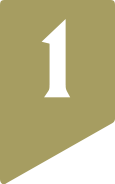 Crocodile leather
Mini Snap Wallet
color:ネイビー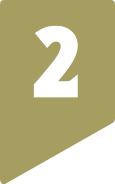 French calf
ID strap
color:ネイビー
French calf
HTC snap Mini Wallet
color:オレンジ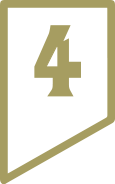 French calf
Long wallet with belt
color:トープ
Shrink leather
Mini Shoulder
color:ブラック×トープ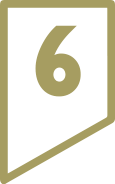 Yamato
Mini Snap Wallet
color:ネイビー
Payment & Security
Your payment information is processed securely. We do not store credit card details nor have access to your credit card information.