Reversi is a staple of board games.
Designed with stitch piping, the 8x8 reversimat is finished in all leather with a front inner belt and up to 64 pieces.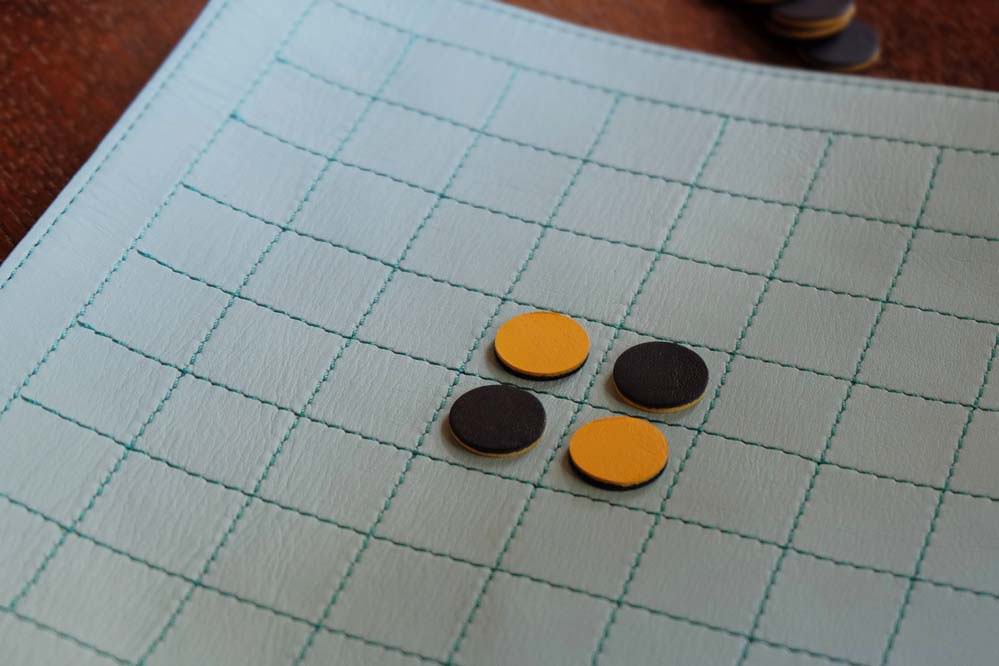 Leather piece comes with a dedicated case.
By making it a compact portable type, I finished it to the best size feeling not only in the house time but also in the slow time in the outdoors and the camping destination.


Coffee break, wine in one hand.
When playing with children, touching real leather can also lead to education.

This product exudes the room of adults as an interior just by spreading it out.
Please spend a relaxing and luxurious time.