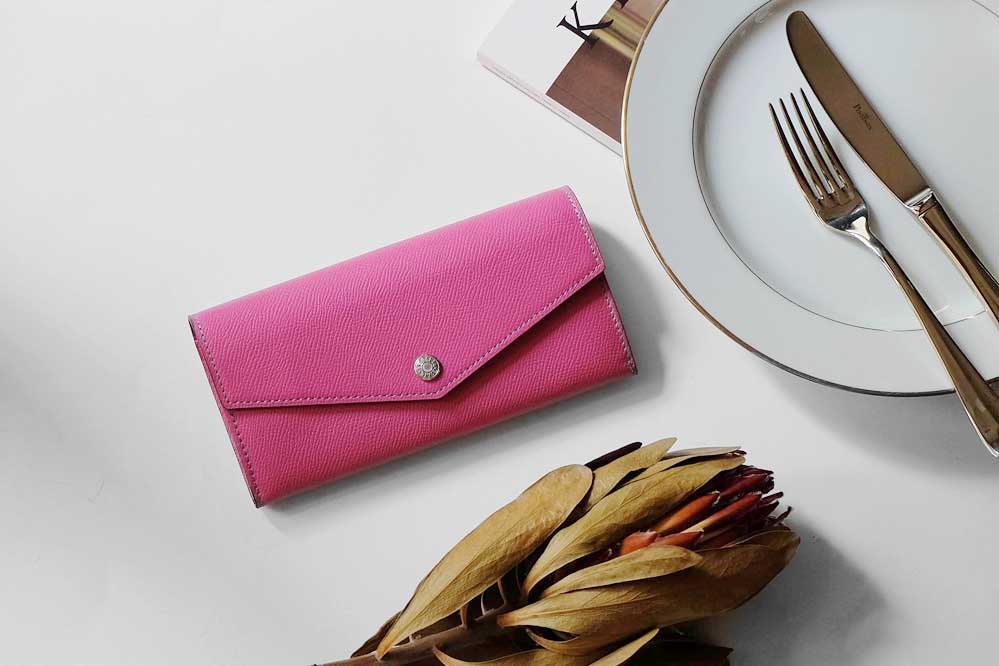 in the hands when the presence.
Off,full to your heart.
Products throughout clients.

Flap long wallet in the new color appeared.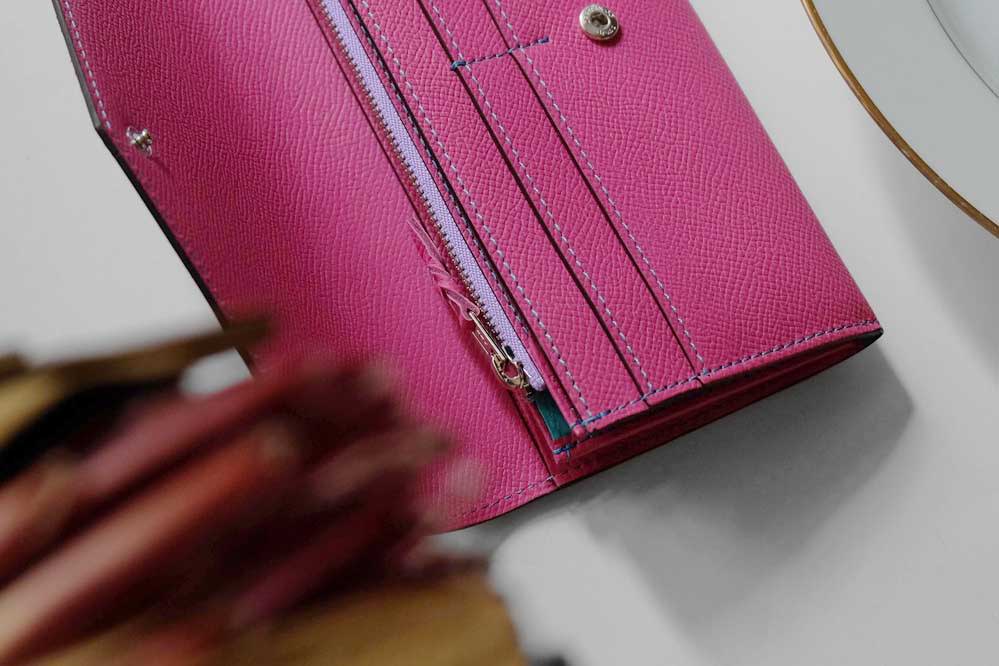 French scarves of vivid pink.
Clear the outline color to stitch color of turquoise.
The inner leather to the turquoise blue of the synergy born of color contrast.

Furthermore, the content of the zip to a lavender purple to pick up.

Product that oozes charming and,now-ish cool feel can be a positive wallet in.