Going back from now, decades ago.
It is a story when the customer was an elementary school student.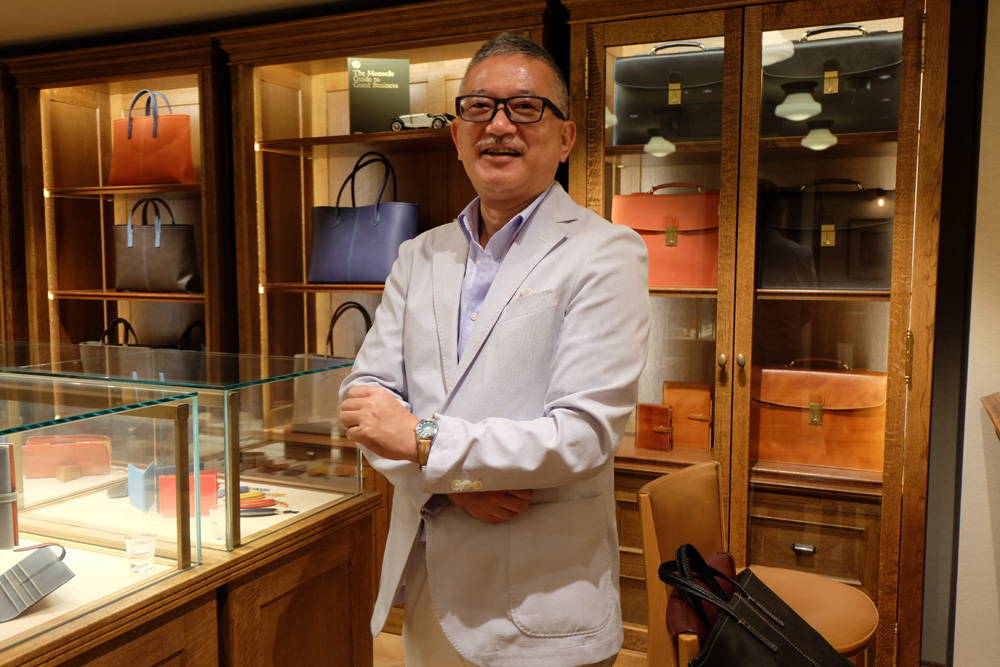 When the customer was in the fourth grade of elementary school, he became the class chairperson, and his grandfather told us this story in celebration.
"Choose either a camera or a watch as a reward for your celebration. 」

At that time, the customer selects "Camera".
Then, the day I waited, I went shopping for a reward with my grandfather.
The place where I arrived was a clock shop.

The customer who was young, the neck is put on the neck,

"Is that it? It's called a camera.

I thought in my heart, but the sight of a lot of watches lined up in front of me made my heart thried as a child.

"Choose a good watch that you can use for a long time, not just your age, but as a man. 」
Watches chosen together from your grandfather's warm feelings.

At that time, they allowed me to attach it only at special times such as Obon and New Year's Day.

Many years have passed since then.
One time, when I was organizing my closet, I found a box.

Reunited with the watch for the first time in decades.
Memories come back at once,

"Let's change the atmosphere a little bit and attach it again."

From such a thought, to this order.

Although it was a classic, it was a very nice watch with a unique color of the dial.
In order to create a chic atmosphere while making the smoky blue of the dial stand out, we decided to make it based on "Crocodile dyed with persimmon astringency".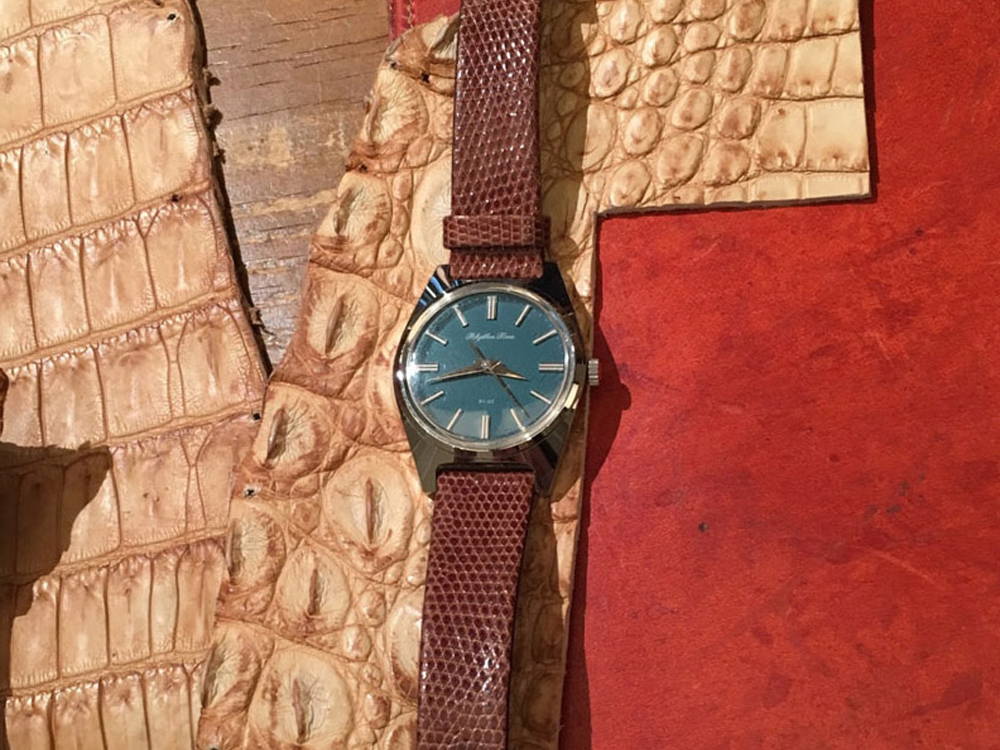 The stitching chooses orange, and while it is elegance, it is playful with a contrast that exudes intelligence.

The back leather of the belt is matched to the smoky blue of the dial, and aqua blue is chosen. It's nice to have a nikku production out of the way.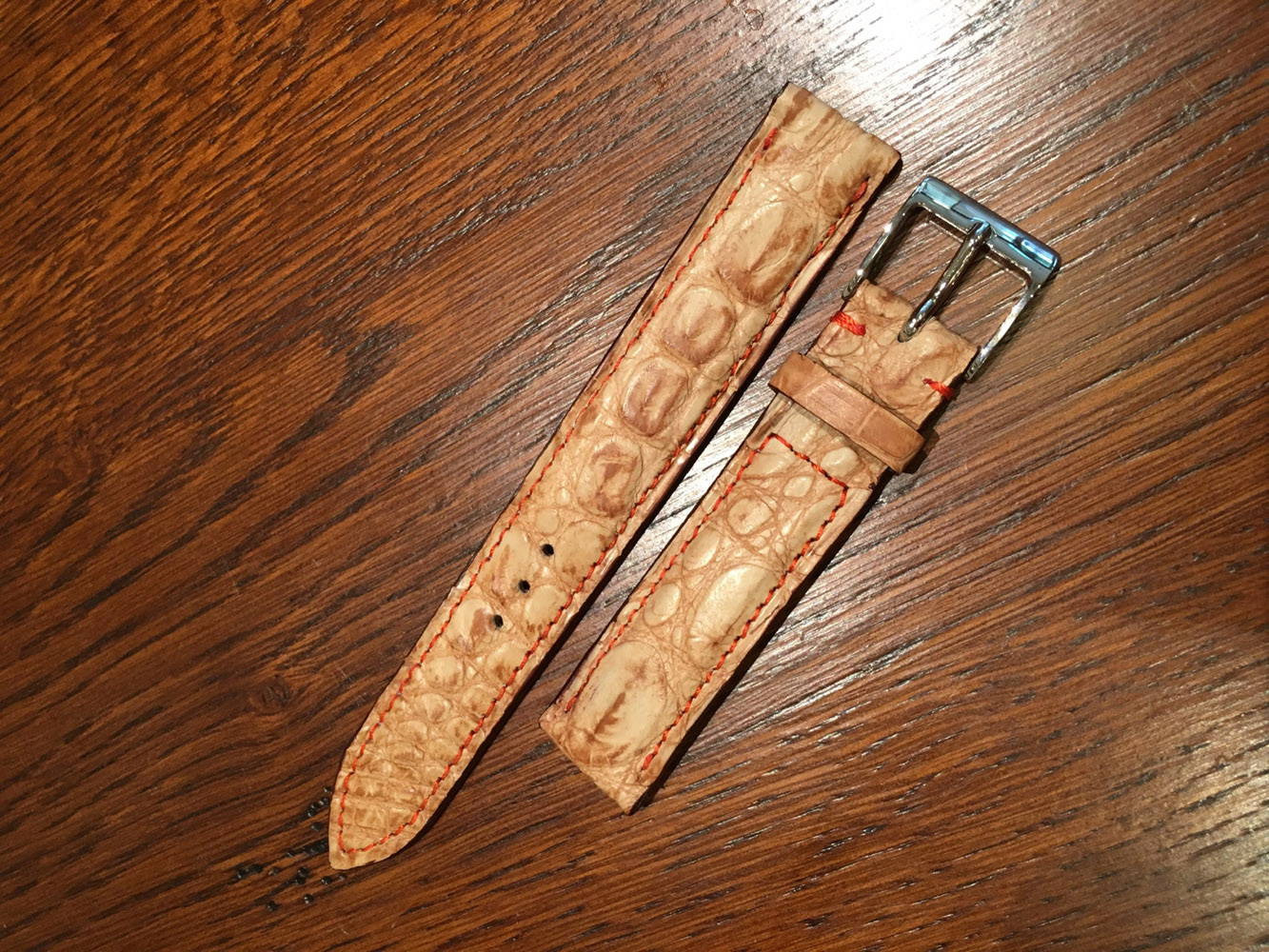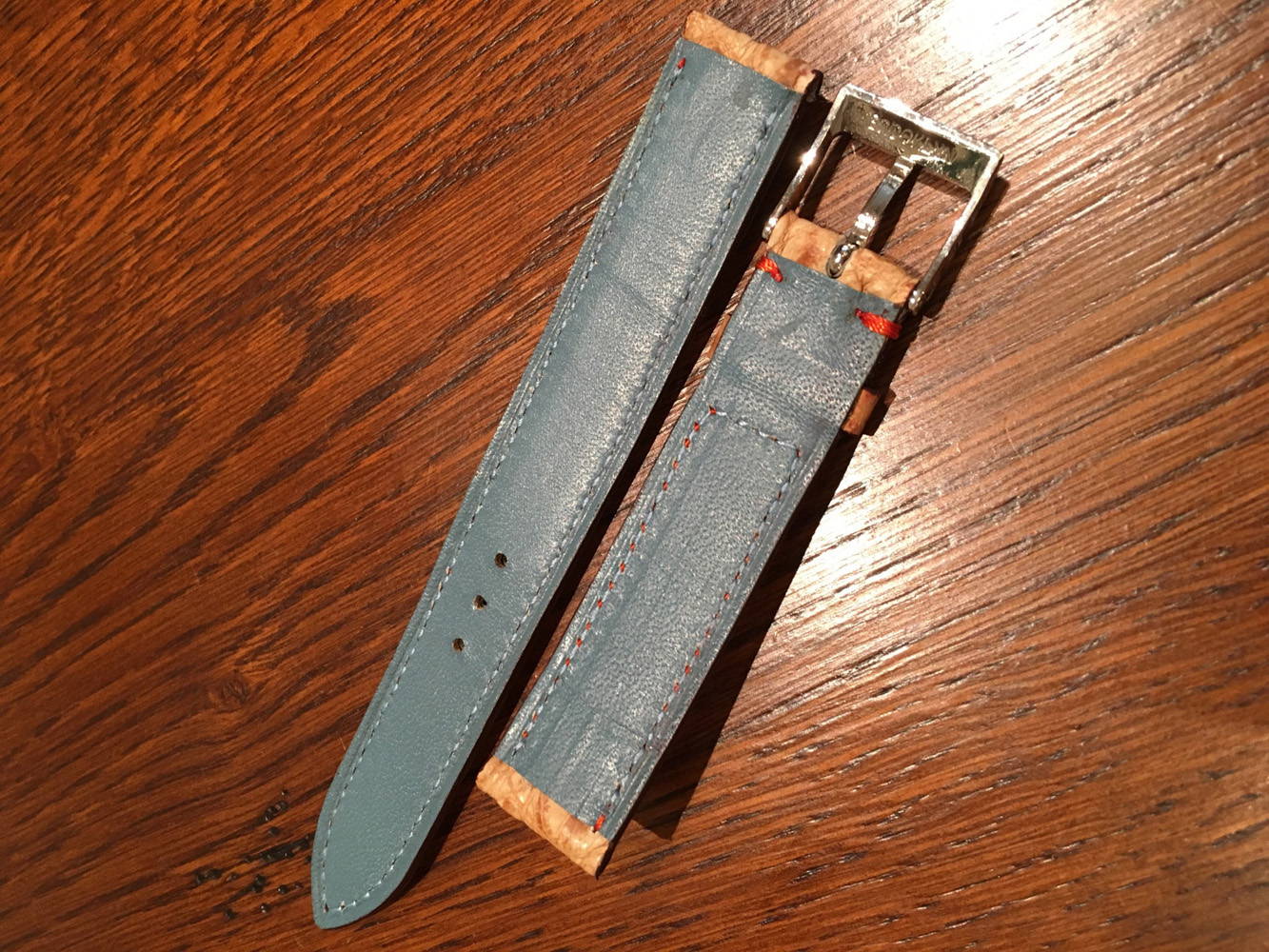 After 45 years, this watch has come back to life.
The customer's smile when the finished product was wrapped around the arm, we staff were also wrapped in warm air.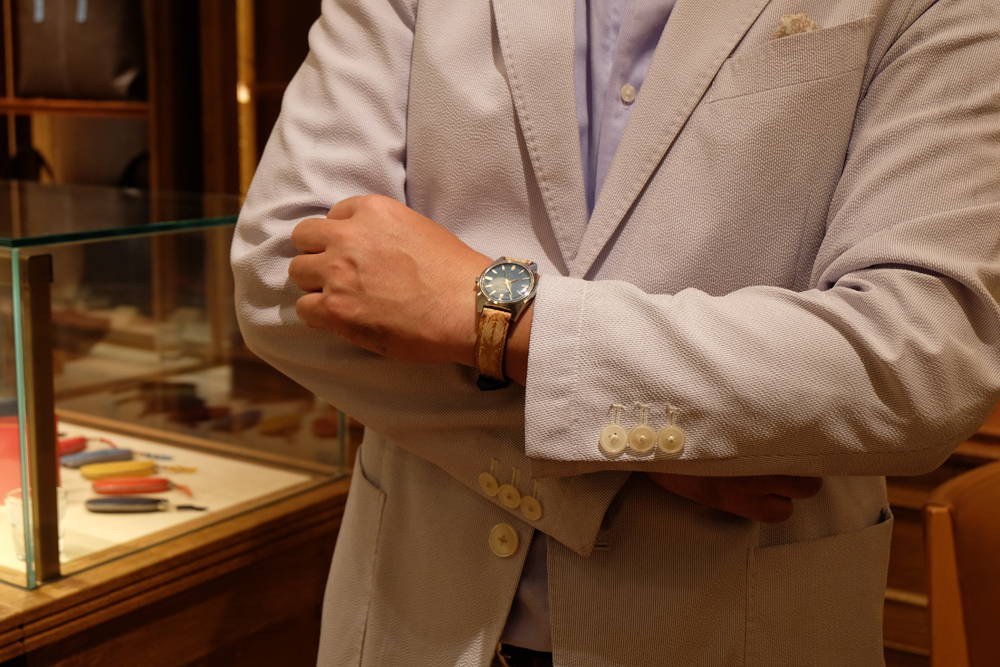 What you can love all the time.
A new taste to the feeling that will be taken over.

We will shape your own story.

We are waiting for you at Aoyama head office.