I received a pattern order from Brooklyn's L zip long wallet.

Ink blue with bright red stitching.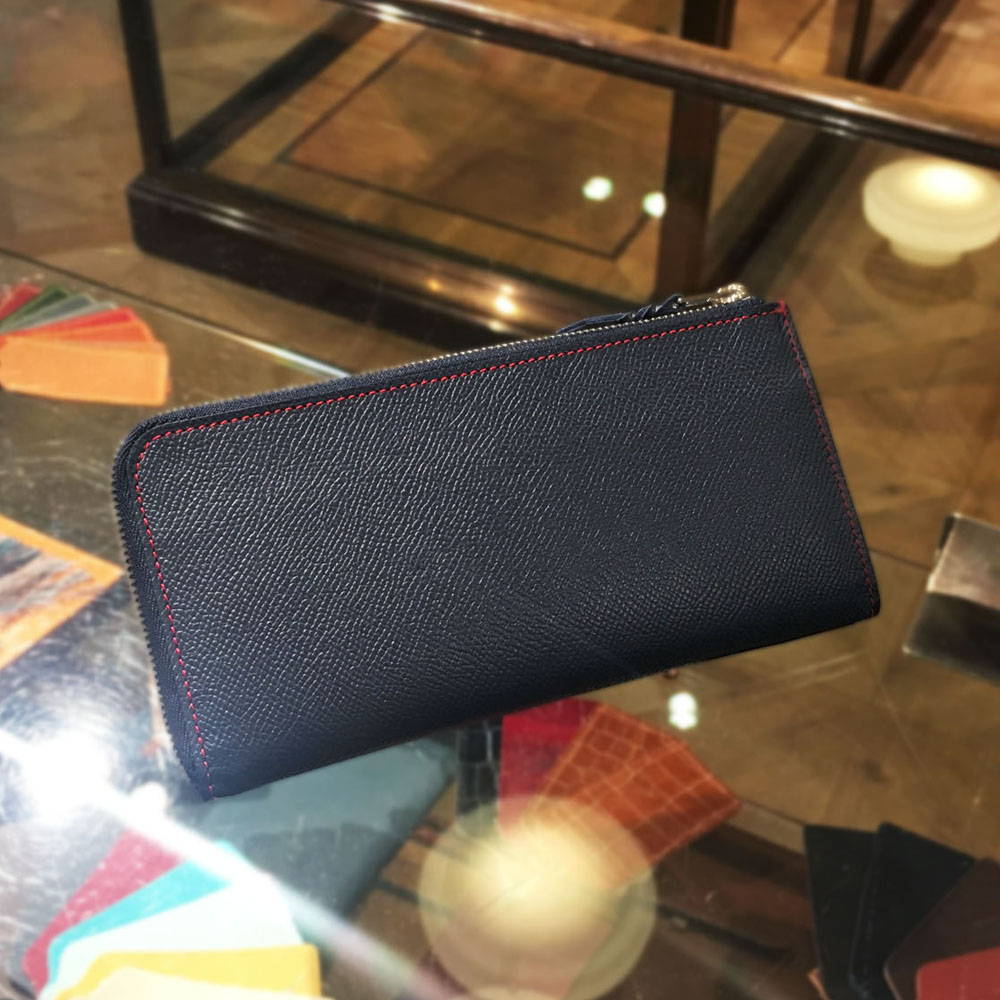 The owner's attention is also given to making the inside.

By making the inside navy so that the red will stand out more when the fastener is opened, it expresses an elegant contrast, and also has the advantage that it will not be noticeable even if dirt is attached to coins.
There are hundreds of items that can be ordered as patterns.
There are about 10 types of leather, for example, 21 colors are available for French calf, and about 90 stitches are available.
Fasteners can be selected from about 20 colors.

Even if you are ordering for the first time, there is a workshop where the craftsmen are resident, so you can discuss the image slowly.