Chekkala in leather.Color of tickala.I believe in a person's chicken.

The campaign, which started in March, also has been three months old.

I have received a lot of warm voice from many of you in the most difficult and difficult things to do.
We were the most saved in the campaign, "if you were happy to enjoy the shopping with peace of mind," and "If you were willing to be happy with it," it was us.

I really thank you for your heart.

I'd like to deliver this feeling to a lot more.
We will continue the campaign.

Please talk to me about trivial things, even in trivial matters.
I'm looking forward to your best efforts.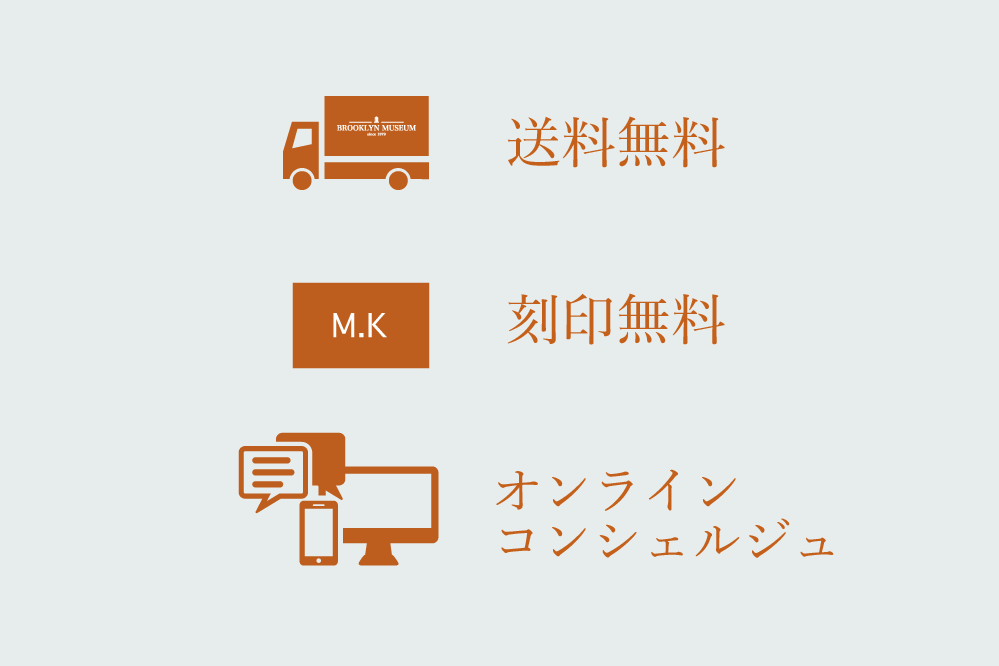 ---
Free your initials.
Ladies and gentlemen purchases at the Blue Shop's Online Shop.
* There are products that do not have an indication on the existing products at a later time.I would like you to be out of this campaign for me.Thank you for your foregoing, please.
General items outside the bag, overall bags, overall belts, wallets in general, snap mini wallet, ID case, reel, Schohorn.
Each product page has a description of the products that can be engraved.Please refer to us.


Shipping free.
Ladies and gentlemen who purchased at the online shop?
*If you choose to transfer the price, you have to pay a separate fee.


The online concierge.
○Chat
Reception Time: 11:00-19:00
*Reservation is not required.
* Depending on the congestion situation, you may be asked to respond to your response.Please accept.

○Contact us
Receive time: 12:00-20:00
Receipt method: Mail form (Over here.), phone (03-6427-1530〕

*Example of Consultation
I would like to know the size of the item that I feel like.
I want you to see if you fit the coordination with your coordinates.
I want you to explain the material in more detail. etc.