The power of leather. The power of color. Believing in the power of people ──.

Three months have passed since the campaign started in March.

Thank you very much, many people used it, and received a lot of warm voices.
We were the ones who were saved the most by the campaign, which we had been doing as if we could enjoy shopping with peace of mind and if we could be even a little more pleased.

I really appreciate it from the bottom of my heart.

I want to bring this feeling to more people.
The campaign is still continuing.

Whether it's trivial or casual, please contact us.
We are looking forward to seeing you with all our might.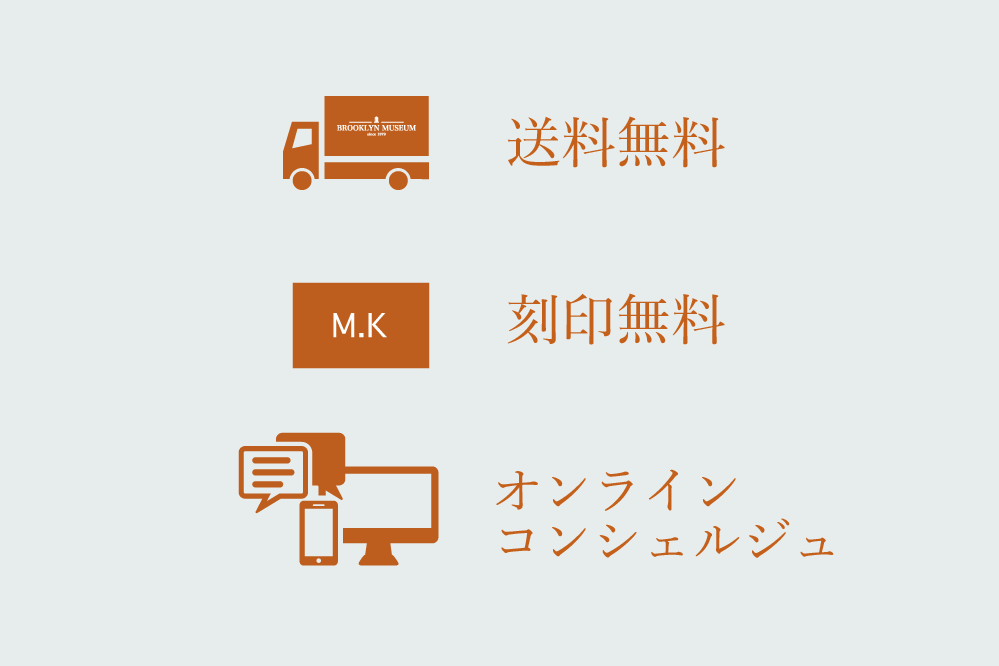 ---
"Initial stamp free"
○To everyone who purchased at Aoyama head office and online shop
※ Per ready-made product, there is a product that can not be stamped later. You will not be eligible for this campaign. Thank you for your understanding.
(Examples of items not eligible) bags in general, belts in general, zipped wallets in general, snap mini wallets, ID cases, reels, shoehorns
Products that can be engraved are listed on each product page. Please refer to that.


"Free Shipping"
○To everyone who purchased it in the online shop
※ If you choose cod delivery, we will charge a separate cash on delivery fee.


"Online Concierge"
○Chat
Hours: 11:00 - 19:00
※ Reservation is not required.
※ Depending on the congestion situation, it may take time to respond. Thank you for your understanding.

○Exited
Hours: 12:00 - 20:00
How to accept: E-mail form [From here., phone [03-6427-1530〕

*Examples of consultation
I want to know in detail the sense of size of the item to be worried about.
I want you to see whether it matches the coordination of your own.
I want you to explain the material in more detail. Such as